Ever been fishing?  Relaxing. Rewarding. Boring. You can sit there all day with a rod cast and not catch a thing; you'll sit there all week sometimes and be hella' hungry by the end of it. But what can you do? Find a new rod? Buy some better bait?
I'm no fisherman, but I imagine web form lead generation is largely the same thing. Make your stuff attractive, irresistible to visitors, and you'll eat well tonight.
Because as a honest, versatile way to harvest reliable data from website visitors, it doesn't get much better than a web form. So versatile in fact, that it can be difficult to know where to start.
So start here - here come 9 lead generation web form examples for your business.
---
What is a lead generation web form?
A web form is an area of your website where visitors can fill out their own information, send it off to you, and usually get something in return. For a business, they offer clean, free, and reliable data from high-quality and high-priority leads. It makes sense that if somebody chooses to part with their data, they're probably more than keen on what you've got to offer.
Web forms are an essential component of an inbound lead generation strategy where, like fishing, leads come to you. A successful inbound lead generation strategy offers a bunch of different benefits for your business....
Inbound marketing generates three times more leads than traditional methods. [Content Marketing Institute]
Businesses that mainly rely on inbound marketing save more than $14 for every newly acquired customer. [HubSpot]
Inbound marketing has a proven ROI. 4/10 brands that use marketing automation software see ROI improve within six months, while 75% see ROI after just one year. [Groove Digital Marketing]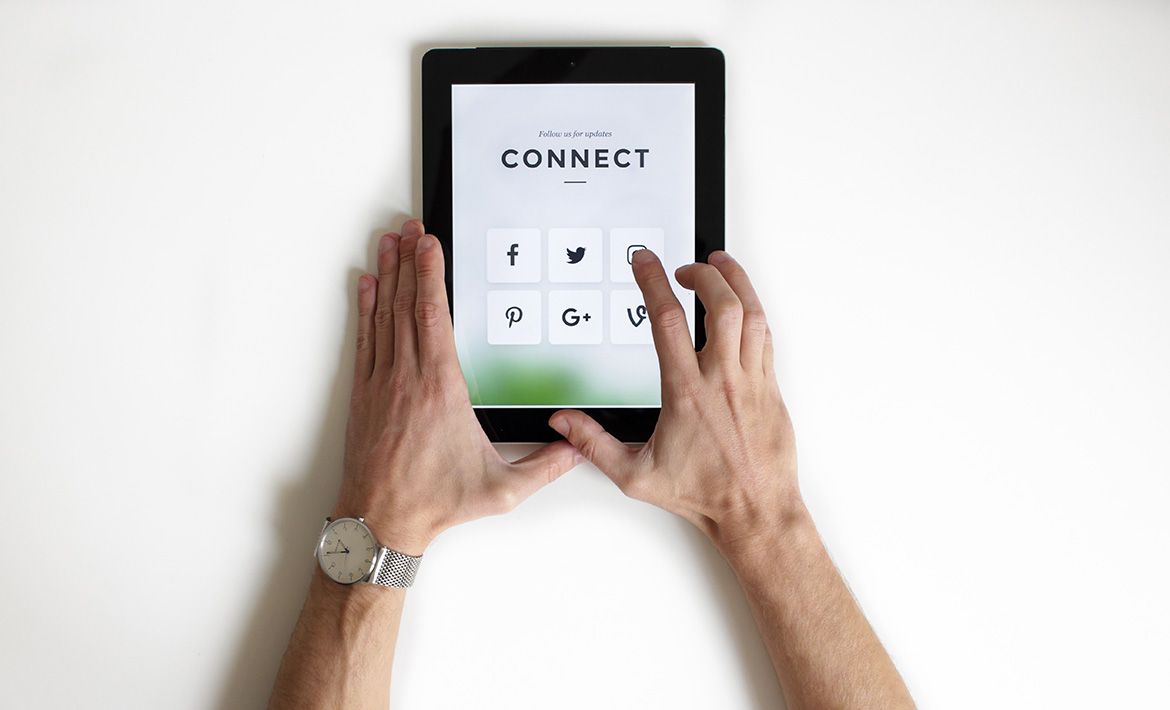 Web forms are cheap, easy to implement, and have a superb ROI, if you get enough people filling them out. As with any kind of inbound lead generation strategy, they are rather passive; we recommend not giving up on the cold calling and cold emailing just yet. It's better to use a two-pronged attack of outbound and inbound marketing strategies to get the best results.
But the question is… how?
Depending on your industry, you can take advantage of web forms in all sorts of ways. In typical NetHunt fashion, we've put together 9 typical web forms that you can use for your business. If you like what you see, hop onto NetHunt's web form builder and start using them for your business.
They're completely free and absolutely beautiful. Don't just take my word for it - our Anya's got the full lowdown for creating web forms in NetHunt CRM. 👇
---
The 'subscribe to our newsletter' web form.
Email marketing does what it says on the tin. It's a direct form of marketing, using email to promote a business's products and services. A weekly or monthly newsletter is the most common form of email marketing, bigging company news, releases, and content relevant to interested parties. They work effectively as long-term lead nurturing tools, shining a positive light on your product, service, or business at regular intervals, directly at leads. Just make sure they don't unsubscribe.
According to Campaign Monitor, the ROI for email marketing is 4200% 😲
Email marketing will always work as long as everybody owns an email address; a web form's job is to obtain that email address. They're pretty much the only legit way of building a mailing list.
If you don't like the flavour of this web form, there are different variables which you can change and A/B test to find which works better for you and your business. Take titles and headlines for example, make them as funny, funky, or ordinary as you like. Like this. 👇
Get more good stuff in your inbox.
Like this? You'll love our newsletter!
The newsletter cometh.
Get more of this monthly.
Want our newsletter?
Similarly, you can change the text on your lead generation web form button. This is essentially your web form's CTA. 👇
Subscribe!
Submit.
I want it!
Give me more.
Yes, please!
The 'contact us' web form.
In the age of customer-centricity, a contact us page is the very bottom limit of what you need. Your business should exhibit openness and honesty. A contact us page is a winner for everybody because a lead has their question answered, and you're able to start a conversation. A simple web form; a free hit for inbound lead generators.
Speaking from experience...
To achieve complete brand openness, include a few other contact methods on your 'contact us' page. Customer-centricity is about giving your prospects, leads, and customers the choice to get the most comfortable experience possible. Stick an email address on there, a phone number, Telegram chat, messenger, live chat, an address… anything you've got, really.
The 'talk to a human' web form.
In a similar vein, customer-centricity is also about giving your brand some personality. We can automate everything these days, and chatbots are pretty much standard across the whole business sphere… but still, they're a bit annoying, aren't they. Let's humanise it.
Hopefully, you've got a customer success team with the social skills and charisma to deliver a killer demo of your product or service. Demos should be structured but not scripted, and your 'request a demo' web form page should include the following factors.
A clean and simple look.
Minimum fields to avoid frustration.
An alternative form of contact.
Social proof of previous successful demos.
A video or bullet points outlining what they will learn in the demo.
Your 'talk to a human' web form doesn't need a prospect, lead, or customer's life story - that comes when one of your humans is talking to them. A couple of name fields and a means of contacting them should suffice. For a better clue of what your prospect needs, ask them!
The 'request a quote' web form.
Receiving an answer from a request a quote web form is excellent news for your business. Assuming it comes from a lead just entering the pipeline, they're entering it at the negotiation stage. They're very interested in your product and are likely very interested in having a conversation with somebody about the product, its features, and especially about the price of it.
I tried to keep my request a quote web form simple, but there are a bunch of other fields you can include to paint a better picture of your lead and future customers.
What is your job title?
Which industry does your company operate in?
Have you ever used a tool like ours before? Which?
What do you want to have achieved in five years?
How many employees do you employ?
The 'event invitation' web form.
Whether you're in real estate, SaaS, or whatever else, webinars should be a fundamental part of your post-2020 lead generation and nurturing strategy. We love them at NetHunt, and we've got a bunch of charismatic, knowledgeable hosts talking our audiences through anything from sales, marketing, small business, data collection and utilisation. Check them out.
Let's say… you're launching a new feature in your CRM system. It's called Workflows, and it automates annoying daily processes. You're hosting a webinar with your gorgeous Customer Success Team to tell excited leads all about your new feature. Using a landing page platform, you'd create a landing page like this, with a webform for visitors to fill in to receive their email invite to the event.
First names, last names, contact email addresses, and which webinar session they're likely to attend if you're running more than one session. A classy touch is to allow them to ask a question as and when they sign up, which gives you ideas and direction for what you will cover in the webinar.
After that, it's time to write a script!
The 'download a resource' web form.
Gated content is a transactional activity. You give out some smoking hot content in return for user data. Arguably, the most essential part of gated content is the little checkbox at the end asking users to sign up for more content or information. My advice is to personalise this checkbox, offering a specific type of content similar to the one they are unlocking.
Again, it's simple: names, email addresses, and that magic checkbox.
The 'fun' web form.
Gamification is a word I'd never heard until a couple of years ago - now it's everywhere. It's the process of making something fun to boost either employee or customer engagement, using game mechanics, dynamics, and aesthetics to achieve a desired behaviour or performance.
Gamification is trendy; we wrote an article about it.
Gamifying  yoursales outreach is just another way of standing out from the crowd. As an extra brucey-bonus, it's fun to create as well as to compete in. Your quiz can be about absolutely anything you want - as you can see, ours is all about NetHunt CRM. Your lead gets sweet satisfaction, and you get to nurture, educate, and generate.
Everyone's a winner... as long as there's a prize.
Here, have some more web form quiz ideas...
A 'major holiday' quiz, at Christmas, Eid, or whenever else.
A 'product' quiz, all about the different features of your product.
A 'big fat quiz of the year' at New Year where you talk about everything that happened within your business in the previous year.
A 'backwards' quiz, where users answer questions about themselves.
A 'pub quiz' - an absolute classic. General knowledge questions for something to do.
The 'feedback' form.
Getting feedback is always a good thing, even if it's terrible. It's a place for customers to either vent their anger or share their love. Negative feedback is helpful for devs, acting as a trigger for product updates or changes. Positive feedback… Well, we all like being told we're good. Besides, positivity can also be the foundation of future content.
Name, contact methods, and feedback comments are all you need for a nice little user-generated content magnet. Ask recipients if they would like to chat about their comments with a checkbox; ask them if you can publish their comments on your customer success story page.
Did you notice?
How beautiful these web form examples are? I'm not a graphic designer; I'm not a coder or any kind of computer wizz. In fact, I'm more than a bit artistically challenged, and my coding skills… well, they suck. I created all these examples in NetHunt's web form builder - absolutely beautiful and completely free. Oh, and before you say yeah but you need to be a NetHunt customer to use them. You don't - there's no registration, credit card, or soul sale required. Really.
The 'register your interest' web form.
Let's not forget - you don't need to have some long, overcomplicated web form to generate as much data as possible about a lead. I'll hold my hands up and say, yeah - I've clicked off several websites in the past because they asked for loads of information. Sometimes you just can't be bothered with it.
A register your interest web form could be just the ticket. Ask for a simple email address or phone number, and go forward from there—no frills - no spills. You never know; a lead might trust you more for it.
---
But what happens after all that? All that information doesn't just fall into the abyss. If you're a paying NetHunt member (or a free trial user 😏), harvested data enters the NetHunt CRM platform. From there, the possibilities are endless. Get these little fishies swimming up your pipelines to conversion with scheduled demos, regular content updates, and continued marketing engagement.

Web forms and Workflows work hand in hand. Once a lead enters your pipeline, you can automate their whole sales process and automatically nurture each one personally.
---
Go fishing with Web forms by NetHunt CRM. Absolutely free and completely beautiful.
… oh, and there's no registration required.
Table of Contents
Crack the sales formula with CRM Lab
Twice a month, receive actionable CRM content to your inbox.
Join the
Telegram channel NetHunt CRM
All about CRM and B2B sales.
Join