In our previous articles, we've talked plenty about lead nurturing and the importance of building a robust relationship with your leads. After all, it's what it takes to nudge them towards making a purchasing decision. But what happens when they finally convert into customers?
Can we finally rest once the deal is won?
According to Forbes,
'It can cost five times more to attract a new customer than it does to retain an existing one'.
Without any formulas or equations, it's apparent that it's in your best interest to maintain the relationship with your customers even after you close the sale. You need to enable a post-sale push! And, ideally, because you have other things to do as well, you should automate it.
What Is Post-Sales?
Post-sales is a sales process that refers to a sequence of actions taking place after the initial deal is won and a sale with a customer is closed. There are both marketing, sales and operational processes that make up the post-sale push and contribute towards forming an opinion about your business in your customers' minds after they make a purchase with you.
Depending on the specifics of any given company, the elements constituting the post-sales process will vary. Here are some most common ones:
Order fulfilment. The process of delivering and/or activating the product you have sod to the customer. Usually, there is just a single point of contact for order delivery - the salesperson working with the customer.
Billing and collection. The process of billing the customers for their orders and collecting the revenue from the closed sale.
Cancellation and changes. The process of changing, configuring and/cancelling the order. Once a sale is completed, a customer still has a chance to alter or cancel the details of their order by law - it's the business's responsibility to act on those changes and provide an instant response to the customer's request.
Returns. The process of dealing with return requests and enabling reverse logistics that appear when a customer wants to either exchange the product they've purchased or simply send it back and have their money refunded.
Complaints. The process of handling complaints and responding to negative feedback in an attempt to improve the situation. For example, when a customer complains about receiving a faulty product on social media, the brand is supposed to reach out to them and arrange a shipment of a replacement product so that the customer was more satisfied with it and changed the review online.
Support. The process of helping customers to work the product they've purchased and get the most out of it.
Service delivery. The process of providing the customer with the thing they paid for and the things that are required for the adequate functioning of it. For example, a software platform.
Incident management. The process of handling adverse situations, investigating issues with the service and fixing problems. For high-value accounts, it's common to have a sales representative assigned to the problem-solving task, for lower value accounts a member of the customer service team deals with it.
Relationship management. The process of communicating with the customers and deepening the bond between the brand and the customer. This often includes offering freebies, customer success benefits, and promoting customer loyalty in other ways.
Customer referrals. The process of encouraging customers to refer your business and the products you sell to their network.
End-of-life. The process of helping customers to deal with their end-of-life products.
Why Is Post-Sales Important?
There are, indeed, quite a lot of different post-sales processes that a business needs to pay close attention to in order to succeed. Often, it can be tempting to step away from doing all that and lay back. After all, the purchase is already made, so why bother about what's coming next - you got your hard-earned coin, right? Well, wrong! Failing to deliver on the post-sales commitments strips you off of a marvellous opportunity to leave a long-lasting positive impression on your customers that would make them keep coming back to you.
However, the benefits of well-arranged post-sales don't stop there. Here are some of the key advantages of it:
It strengthens the bond between you and your customers. After-sales service plays a huge role in increasing customer satisfaction and, therefore, increasing customer retention levels. It allows you to establish a strong connection with your customers and foster this relationship to turn them into brand advocates.
It improves your reputation as a seller. Great after-sales service allows you to meet your customers' expectations and, therefore shapes a positive perception of your brand in their minds. This encourages your customers to leave good reviews about your brand online and recommend your products to their friends and colleagues. The word of mouth is a powerful marketing tool that allows you to promote your brand and the products you sell to a wider audience.
It acts as a value proposition. Great customer service and focus on customer success can be a differentiating factor for your business and act as a unique selling point. Currently, it's not enough to simply offer a product or service of outstanding quality, you need to focus on the added value of your product or service that would justify the price your customers are paying for it, and encourage them to choose you over your competitors.
It helps to generate more sales. Successfully executed post-sales gives you the perfect opportunity to cross-sell and, therefore, drive more sales. Similarly, it also allows you to enjoy an inflow of returning customers.
As you can see, implementing a thorough post-sales strategy is very advantageous to your business. However, you need to remember that you can only truly leverage all those benefits if you perfect your post-sales push and, ideally, automate some aspects of it for even better results.
The Different Types of Post-Sales
Post-sales is a composite process that requires attention from several different touchpoints. You need to focus on both product support, customer service, feedback collection and regular self-assessments. All of the above are equally important and can't be neglected.
To overcome the challenge of tackling many various processes at once, you need to streamline some of them by introducing post-sales automation to your workflows. Below, we're going to look at the integral parts of the post-sales push and how you can automate them using NetHunt CRM.
Product Support
If you want to increase the adoption rates of your product and, therefore, improve the customer experience for your customers, you need to ensure excellent product support. It's not exactly a post-sales system. In fact, your product support starts at the very early stages of the product creation process.
As you further develop the functionality of your product, you need to outline the benefits of using it to your potential and existing customers. You can only maximize the value of your product and encourage people to purchase it when they understand how to use it and why to use it. In order to facilitate that, you need to pay attention to the following things:
1. Create a well-organised and straightforward knowledge base and help centre
It's essential to ensure that you provide your customers with extensive information regarding the products and services they've purchased. Not only does it have to be delivered in a straightforward way (you need to restrain from using complex language that could confuse some users of your product), but it should also be easily accessible at all times. This means, your users don't have to depend on your working hours to get in touch with a member of staff and find out the information they need. Instead, there should be an option for them to conduct all the necessary research themselves using the resources available on your website.

Depending on the type of the product or service you sell, the resources can vary in complexity: for some, a simple FAQ page will be enough to cover all the peculiarities of the product, while the others will require a full-blown manual guide with illustrations and step-by-step instructions.
NetHunt Pro Tip: When writing your articles, focus on how different features can be used to benefit the customer instead of simply describing how to use them.
A great way to organise your product information is to create a help centre and fill it with articles that cover different aspects of your product and its functionality. That way, you can have a structured space for your customers to refer to and easily find an answer to their questions.
Look at how NetHunt is handing this:
2. Adopt chatbots and live chats
No matter how great your help centre is, it can often be the case that your customer can't be asked to be finding their way around it. They have a question regarding the product, and they want an instant answer to that question - all without having to dig for it themselves.
At the same time, these people are usually the ones who're not very keen on the idea of having to talk to someone (ah, the new generation of people who'd rather eat glass than talk to someone over the phone!). This means, they're not likely to reach out to the sales rep for help, either, which results in them being all gritty.
Thankfully, there's a solution for that. Nowadays, you can simply place a chatbot or an AI-powered virtual assistant on your website and let it deal with the user requests regarding the products and their functionality.
72% of people who have used chatbots find them to be helpful and informative.
[SUMO Heavy]
There are several options when it comes to chatting on the website:
FAQ bots. These are inexpensive to maintain and easy to embed on your website. Although their abilities are limited, they can still be very useful. These bots are ruled by certain keywords and are designed to provide answers to frequently asked questions. Granted that they're rule-based, the user would have to guide the bot by selecting a path for the conversation.
Virtual customer assistants. These are advanced bots that combine rule-based algorithms with machine learning. On top of being responsive to keywords, these bots also learn from previous interactions with customers on the website and use the knowledge they have acquired to provide the necessary information in the future. That way, virtual assistants can come across as real people. AI-powered bots are a great way to automate your product support.
Live chats. Finally, if you don't want to settle down for the imitations of real human interaction, you can have real people chat with customers in real-time.

3. Have a clear return and refund policy for the defected or damaged products, and honour money-back guarantees
As it has been outlined in the first section of this article, returns are an irreplaceable part of post-sales. Unfortunately, even company with the most prominent Total Quality Assurance aren't 100% mistake-free. Even the most flawless processes can sometimes produce faulty products. No one is safe from this. However, you can mitigate the consequences of it if you develop a clear return and refund strategy.
It's essential to make sure that you deal with flawed products in a timely and orderly manner - you don't want to cause any more problems and bring the customer satisfaction levels further down. That's why it's important to clearly outline what your customers need to do to return damaged products and get a refund for them. Don't make your policies hard to follow - use easy-to-comprehend, straightforward language!
Besides, you also need to promptly act on your refund requests. The best way to do this is by automating the process. You can use NetHunt Web Form Builder to create web forms for your customers' refund requests and use NetHunt CRM's Workflows to automatically capture that data and match it up with your CRM records.
For instance, you can create a new Workflow that would update a record and send a Slack message to the appropriate member of staff to as soon as the web form is submitted!
4. Focus of enabling Customer Success
Customer success is getting more popular than customer support these days! Instead of being reactive and fixing your customers' problems, prevent them from occurring in the first place. By matching up your product's features with your customer's needs and walking them through the utilisation process to highlight every way in which they can use your product to succeed, you build a strong relationship with your customers and encourage them to stick around.
Using Workflows in NetHunt CRM, you can assign a task to a member of the Customer Success team as soon as a customer makes a purchase. That way they can plan out their outreach and hit the customer with a call when they're ready to receive one.
Besides, you can also use a CRM system to keep tabs on the structural client database. It's of great help for all the sales reps who want to know when's the best time to reach out and try to cross-sell.
5. Schedule product demo calls not only for prospects but also for customers
Finally, demo calls are important not just for lead nurturing but also for building relationships with the already existing customers. If you're updating your product with new features, make sure you reach out to the customers that are already using it and demonstrate the new functionality. That way, you can be sure that it's being used correctly.
Customer Service
Even though the previous part raved about the shift from customer support to customer success, customer support is here to stay regardless. Some aspects of it are absolutely irreplaceable.
However, there are ways to make your customer service more professional and fault-free. Here are some of the most effective techniques to introduce:
1. Adopt conversational experience
And make sure it's omnichannel. These days, customers want continuity of their customer experience, which means a continuous conversation across all the different channels of communication. They want to be able to pick up the conversation from where they left off the last time they spoke to a representative of your company. Moreover, they also expect you to know every little detail of your previous interactions.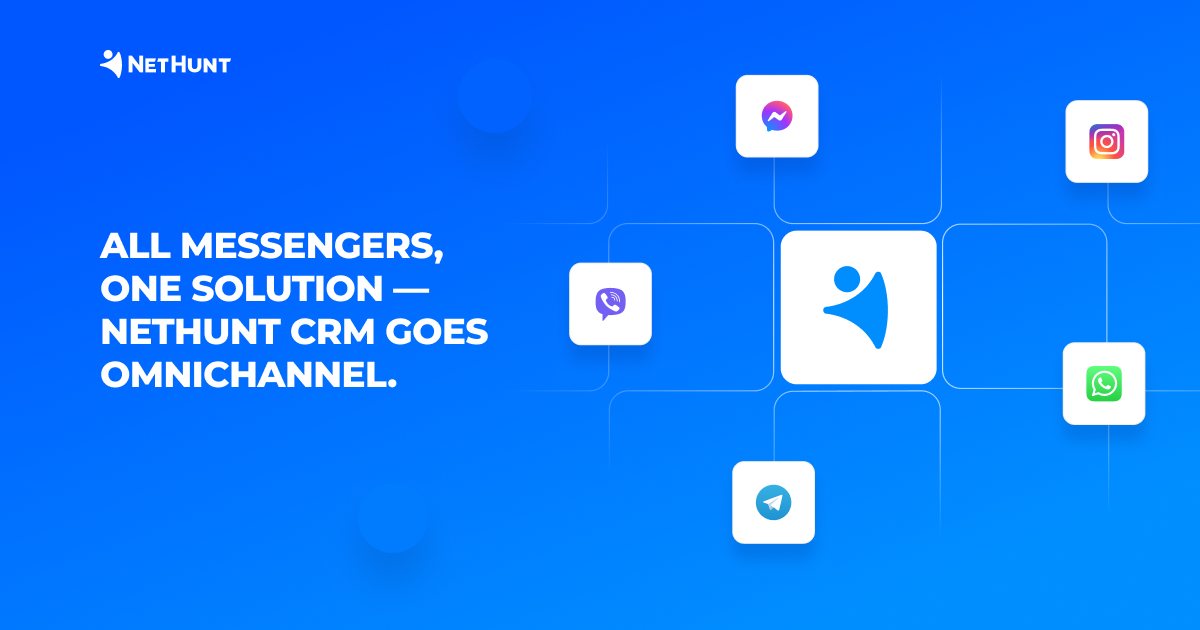 While this doesn't sound like that big of a challenge at first, as soon as the number of clients you serve starts to grow, and your team expands, too, you'll notice that it's virtually impossible to tackle without automating the process. You need to implement a CRM tool that would record every single instance of your communication with the customers and have those records readily available for you to go through.
➡️ Learn how to use sales call recording to improve the sales process in our article!
2. Be honest and serve your customers well
The last thing you want to do is lie to your customers. If they're facing some problems that you can't fix at the moment, don't promise them something you can't deliver on. Instead, make sure to be as transparent in your communication as possible - that way, you'll build trust and establish a good relationship between you and your customers. If you can't solve the problem at the moment, just say so. But promise to work on it… And deliver a solution as soon as possible!

At the end of the day, it's your job to solve their issues, and to make sure that they're satisfied with the solution you've provided them. It's essential that you go out of your way to confirm that the problem they faced is no longer there.
Active Feedback Collection
In order to build a strong relationship with your customers and leverage the benefits of a successful post-sale push, you need to make sure that you're meeting their expectations. The only way to do that is to find out what their experience is directly.
At the end of the day, no one knows better than your customers themselves - so you need to ask for their opinion. Here are a few of the feedback collection staples:
Offer incentives and make sure it's easy to provide feedback
As a business, you want to receive diverse feedback, and not just the negative comments that hit your inbox whenever a customer faces some problems with your product - these lack true representation. Ideally, you should be receiving both good and bad comments. The former, however, are often difficult to facilitate. While customers aren't against the idea of sharing their thoughts, they can be discouraged by the actual process of it. It's your job to make sure that the web form is easy to find and navigate, and the questions are simple.

Moreover, you should also think about all the different ways to encourage people to leave reviews about your product and your business. For example, you can lure them into using discounts, vouchers and other freebies that become accessible upon filling out the feedback form.

Ask the right questions
If you're looking to use the feedback for improvement, make sure you're asking the questions that will give you adequate insight into how your customers perceive your product. Think about the information you require and include those questions in your questionnaire.

Alternate between different methods of feedback collection
While web forms and questionnaires are perfect, you can also benefit from other sources of customer feedback:

- Email survey (after purchase confirmation/after a solved customer inquiry/when abandoning cart)
- Community monitoring: observing self-hosted forum on the website
- Social listening: monitoring social media posts and comments, as well as posts on other forums
- Polls through email, social media, and newsletters
Put that feedback to good use
It's absolutely essential that you just don't gather feedback and call it a day - you need to close those feedback loops and act on the suggestions that your customers offer. Even if it's something that you can't deliver at the moment, make sure you inform the customer who submitted the feedback that it was taken into consideration.
---
Although not every part of post-sales can be automated, a lot of them are possible to streamline. If you combine the machine work with human interaction effectively, you can enjoy an increase in your customer satisfaction and, therefore, retain more customers! Besties for life!
Table of Contents
Crack the sales formula with CRM Lab
Twice a month, receive actionable CRM content to your inbox.
Join the
Telegram channel NetHunt CRM
All about CRM and B2B sales.
Join