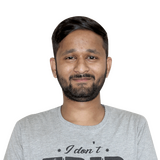 Savan Kharod is a Digital Marketing Professional at Acquire. He loves to share his knowledge and experience in digital marketing, social media marketing, customer service, and growth marketing. In his free time, Savan likes to backpack and explore new places.
In this article, you will learn what exactly is Customer Marketing, how to get started with it, along with some real-life examples to learn from.
Most companies spend the majority of their marketing dollars on acquiring new customers, but what if the existing customers don't stick around? You don't want that, right?
That's the reason why businesses increasingly realize the importance of customer marketing – a strategy that focuses on engaging existing customers and developing nurturing relationships rather than simply driving transactions.
What is Customer Marketing, and Why do You Need it?
"Customer marketing is not just renewal or repeat purchase efforts, but the complete set of activities undertaken by a company following a customer's purchase of products and services to help those customers be successful and productive, as well as advocate for the company. By developing and strengthening customer relationships, many companies can capitalize on this rich revenue source." - 2017 State of Customer Marketing report
When you are just starting, it is clear to focus on customer acquisition as you need to grow user base. But, after a point, it is vital to shift your focus to existing customers, lest they feel dissatisfied and churn. In case that happens – you'd find yourself in a classic Catch 22 situation or, simply put, hit a slump that can only be fixed by turning your marketing strategy around.
According to a study by Lee Resources, it costs five times to acquire a new customer than retain an existing one. Existing customers also tend to spend more and can turn into brand advocates to spread positivity about your brand.
Therefore, it is essential to shift your marketing focus from purely transactional to a relationship-based model centered around customer success. The other term for this is customer marketing, which includes any marketing activity directed at your existing customers. Understandably, the aim of customer marketing is not to directly boost sales or revenue. Instead, it aims to drive retention, customer loyalty, and advocacy to help your existing customers get the maximum value out of your products and continue transacting with you in the long run.
What are the Top Benefits of Customer Marketing?
Customer marketing is different from traditional marketing. Rather than attracting new customers, customer marketing comprises several post-sale activities to engage and retain existing customers.
But is it worth spending time and money on customer marketing? Definitely yes!
Here's a snapshot of the benefits you'll reap from building long-term relationships with customers to promote return sales rather than solely focusing on acquiring new customers who'd perhaps buy from you once and then move on to other brands.
1. Increased Customer Retention
Data from Harvard Business School confirms that a 5% increase in customer retention can boost a company's profitability by 25% to 95%. With customer marketing, you can turn around your focus from growth to retention and see an automatic increase in your revenue and customer acquisition conversion rate.
Further reading: How to Maintain a Consistent Customer Base
2. Increased Revenue
The 2017 State of Customer Marketing published results from a survey of more than 200 B2B companies and reported that nearly half (49%) of them saw moderate to significant revenue gains due to customer marketing efforts.
3. Improved Product
Customer marketing is all about meeting user expectations, and collecting and acting on user feedback is one of the best ways of achieving this goal. For instance, Voice of Customer (VoC) is an analytical method that can be used to identify customers' expectations by collecting everything your customers say about your product or service. By investing in VoC, you can understand more about your actual customer experience and whether it meets intial customers' expectations. You can also use this information to bridge the gap between expectations and reality to boost customer experience.
The best part is that you don't even need any additional software for VoC. You can use the live chat feature on your website to gather real-time feedback and carry out follow-up surveys to identify and resolve any customer issues immediately.
4. Accelerated User Acquisition
Yes, we did say that customer marketing focuses on retention. However, it also improves your customer acquisition efforts through word of mouth marketing that can potentially drive between 20-50% of all purchasing decisions, according to McKinsey.
Check out how CRM helps marketing agencies run and grow their business
5 Customer Marketing Strategies To Get Started
Now that you know what is customer marketing and why it is important, here are five tips to get started:
1. Case Studies
If you are a business owner, you're likely to judge the benefit you can derive from a product before paying for it. You'd also be most certainly influenced by other people's positive and negative experiences, and customer success content is likely to influence your buying decision.
That's also the reason why case studies act as powerful marketing tools by educating prospects about the value and benefits of your product through real-life scenarios with measurable results. To understand how you can use case studies for customer marketing, look at this case study by Acquire, a leading customer intelligence platform.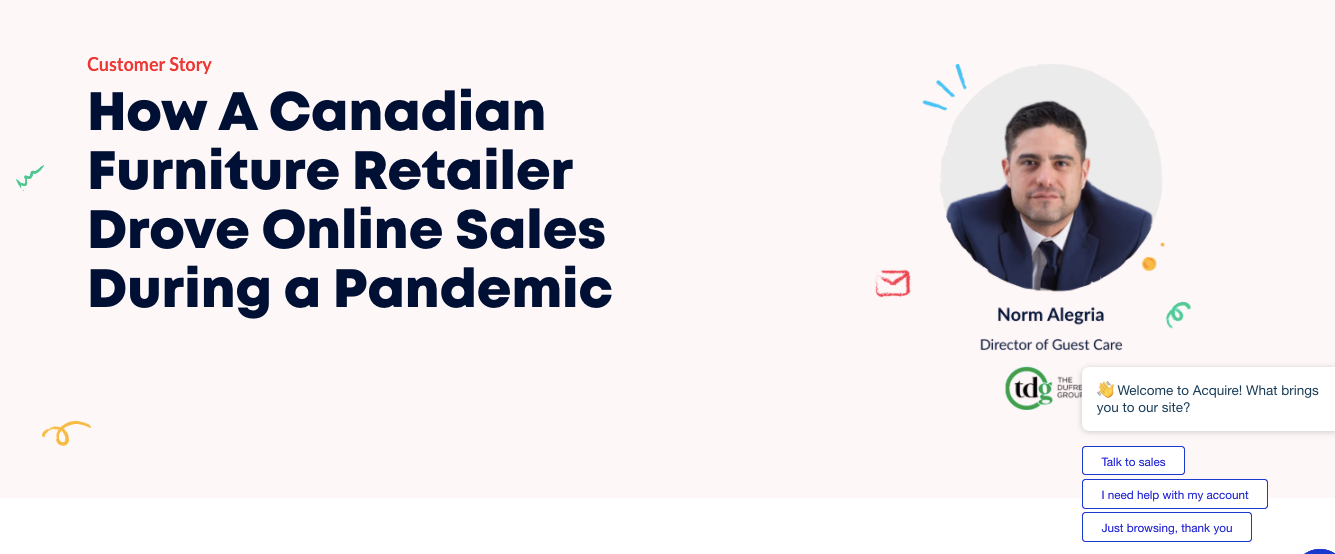 Acquire uses measured words to explain the customer's problem and how they solved it in a few simple steps. The case study drives deeper into the client's experience, explaining the before and after situations in detail, complete with quotes and numbers to drive home the point.
For instance, you can see that Acquire's live chat and video chat features drove live chat virtual sales for the Canadian furniture retailer by 100x within 2 weeks. It also covers each feature implemented by the client and how it helped to tackle existing challenges.
You can follow a similar approach to creating case studies and keep them accessible on your site for prospects to see. To get even more value from this strategy, consider segmenting your customer base and design case studies that match each group's requirements for targeted results. For instance, you can create a dedicated page for case studies and break it down by relevant filters like industry, location, products, etc., to help viewers choose a similar use case and see how a product might work for them.
2. Reviews and Ratings
Consider that you want to buy a pair of running shoes but not sure about the brand or model. What would you do? The chances are that you'd turn to the Internet to research your options, and definitely, user reviews will impact your purchase decision. Even data suggests that 91% of millennials trust online reviews as much as recommendations from their friends or families (Source: Brightlocal). And, if you practice customer marketing, the chances are that you have a growing army of happy and satisfied customers who'd be willing to leave glowing reviews for you, both online and offline.
But how do you make the good word work for you?
If you run an e-commerce store, it is best to embed reviews directly onto the product pages. Additionally, your customers should be able to rate and review your business on sites like Google and Facebook. You may even include user reviews in abandoned cart emails to encourage readers to complete the sale.
Or, if you host webinars as part of your sales funnel, you may want to include customer reviews in the presentation to nudge potential customers in the right direction.
However, make sure that your reviews are genuine and truly reflect what you do. Don't try to flood the internet with fake reviews. Instead, work towards satisfying your customers before asking them to review your product or service. For instance, you can always send an email to a returning customer for writing a review in return for a small discount coupon.
3. User Testimonials
Adding testimonials to your site is a must-go strategy in customer marketing. All you need to do is give your customers a platform to share their experience and then turn the spotlight on them so they can sing your praises. Here's an example from Nextiva, an enterprise dealing in high-quality virtual phone systems. Nextiva offers visitors an easy-to-scroll and easy-to-navigate website. The first fold shares the crux of the business, inviting readers to get a quote or explore the product in-depth. The next two folds present a social proof – through industry recognitions and a stellar testimonial that's bound to make a positive impression on anyone visiting the page.

4. User-Generated Content
Let's start this section with an ode to Apple – the marketing genius that passed on the baton for brand content to its users eons ago. Just type Apple in any search engine, and you'd be flooded with unboxing videos recorded by passionate users, as well as other content to inspire others to switch to Apple.
But what's the secret behind the success of companies like Apple and Amazon? Customer marketing, amongst other things, and specifically, user-generated content (UGC), has a major role in making these brands so famous.
UGC relies on customers sharing their own experiences about your product or services without any prompting (at least on the face of it). This marketing approach is especially popular on social media and online fan communities. It works well to inspire others to try a product or service and then share their experience.
To give you an idea, we'd like to remind you of Coca-Cola's 'Share a Coke' campaign. Launched in Australia in 2011, Coca-Cola decided to print about 150 most common names on its bottles and asked people to share a bottle with their loved ones. Subsequently, the campaign was run in different countries and instantly hit as people across the world flooded social media with pictures holding Coke bottles.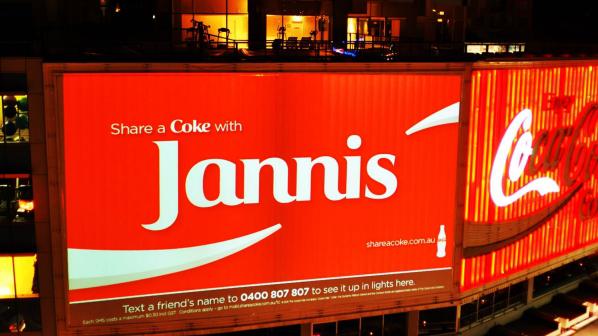 Find out Everything You Need to Know About Content Marketing
5. Referral Programs
Last but not least, we'd like to draw your attention to referral programs that can take your sales skyrocketing while also making your customers feel extra special. Stats indicate that people are four times more likely to buy a product if a friend refers to it, and you can use this tactic to your benefit in just a few simple steps. All you need to do is offer online coupons for referrals or provide referral links that can be shared with friends. If someone signs up using the link, the referring customer automatically receives a discount or a gift, encouraging them to refer even more people.
It is also worth investing in a loyalty program, perhaps like the Starbucks Rewards loyalty program, or offering regular updates to give your users a reason to remain loyal and check in regularly with your brand.
The Wrap: Getting Ahead With Customer Marketing
With customer experience taking center stage in 2021, it is high time you start focusing on what you have than what you can get. By diverting your marketing dollars towards engaging and retaining your existing customers, you can seamlessly drive growth and even meet your other marketing goals by turning your customers into shining billboards for your brand.
Starting with customer marketing is easy. Eventually, it all boils down to listening to what your customers want and delivering it promptly. We are sure that these tips will help you get started with your customer marketing, and you will reap measurable results soon.
Table of Contents
Crack the sales formula with CRM Lab
Twice a month, receive actionable CRM content to your inbox.
Join the
Telegram channel NetHunt CRM
All about CRM and B2B sales.
Join