"The global e-mail marketing market was valued at $7.5 billion in 2020 and is projected to increase to $17.9 billion by 2027"
Source: Statista
Competition drives innovation, ousting once effective techniques from the spotlight. But if you regularly revamp your email marketing strategy to stay up-to-date with all the latest trends, it remains a gift that keeps on giving.
Email marketing is the most effective, scalable and money-efficient digital marketing strategy. The nice guys from CRM Lab at NetHunt are ready to give you a helping hand and shed some light on what's hot and what's not for email marketing 2023!
Focus on privacy
Less of a trend, more of a legal obligation. Focus on data privacy and data protection are going to be huge in email marketing in 2023.
Back in 2018, the launch of the General Data Protection Regulation (GDPR) redefined the email marketing world, outlining the new rules of cold emailing and mailing list building. Even with these regulations in place...
"Only 8% of consumers trust brands to keep their personal information safe"
Source: NTT Data
To improve data privacy, provide subscribers with an option to unsubscribe or change their emailing preferences. Let them decide what content they will receive from you and when.
Imagine... Asking leads to fill out a short questionnaire (either on a landing page or Welcome email) to specify their preferred content and mailing frequency. Don't pressure them to decide on the spot, though. Instead, link them to the preference control centre in every email so that they can change whenever they want.
You've just killed three birds with one stone.
More data to segment your subscriber database.
Clean mailing list when every uninterested subscriber can easily unsubscribe.
Improved email marketing performance; recipients get what they expect.
No more open rate as an email marketing KPI
If you thought open rates are the infallible indicator of how well your email recipients engage with emails… Think again! In 2023, we'll ditch open rates as one of the fundamental email marketing performance metrics and opt for something else.
The reason for this is Apple's release of iOS 15, iPadOS 15, macOS Monterey, and watchOS 8. In this update, Apple has added a new feature aimed to protect Apple users' data from third-party apps.
"In the Mail app, Mail Privacy Protection (MPP) stops senders from using invisible pixels to collect information about the user. The new feature helps users prevent senders from knowing when they open an email, and masks their IP address so it can't be linked to other online activity or used to determine their location"
Source: Apple
Email tracking software uses pixels that load when users open the email to calculate the open rate. Now, Apple preloads all email content, including the aforementioned tracking pixels. So, even if the user never opens the email, it will still appear 'opened'.
"The majority of users (66%) open emails on a mobile device. 58% of those opening emails on a mobile device use an Apple device"
Source: Martech
MPP neglects marketers of important data.
When users open emails.
Where users open emails.
What device a user uses to open an email.
Activity on the device used to open the email.
Some other crucial email marketing processes made impossible by MPP because they heavily depend on accurate open rate calculations include.
Audience segmentation activities based on last open date.
Automated flows which rely on someone opening an email.
A/B testing subject lines using opens.
Send time optimisation algorithms that include opens.
Countdown timers.
Now, email marketers have an important decision to make. They can look for alternative KPIs to track engagement, track open rates for Android and PC users, but focus on different metrics for Apple users; or they can track open rates for everyone but assume a larger margin of error.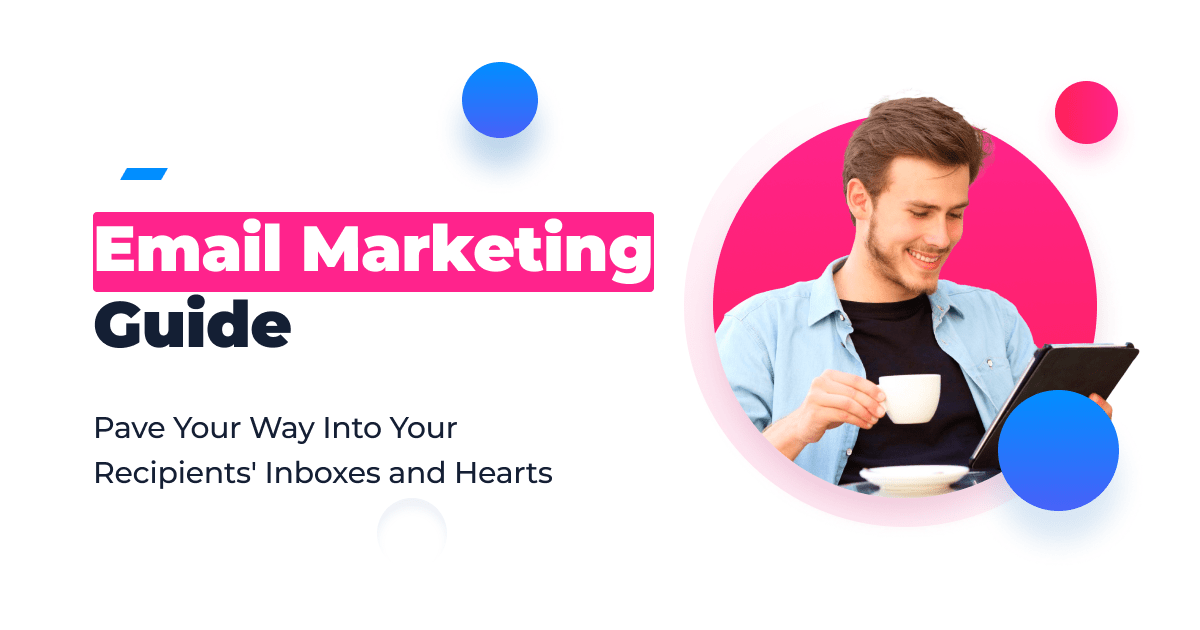 Hyper-personalisation of email marketing
The end goal of any email marketing campaign is to generate more revenue. Over the last couple of years, marketers have concluded one of the best ways to do so is through complete personalisation of user experience.
Inpersonalisation can have severe detrimental effects on the outcome of your campaign. Upon receiving a non-personalised or mistargeted email, 94% of customers report taking at least one of the following actions...
68% automatically delete emails.
54% unsubscribe from emails.
45% categorise emails as junk or spam.
29% become less willing to buy products.
13% visit the website less frequently.
10% never visit the website again.
Source: V12
Lack of email marketing campaign personalisation can result in anything from mailing list degradation, to an overall failure of the email marketing campaign because of its skyrocketing costs. Besides, personalisation has several other statistically-proven benefits...
This trend is particularly hot, and the importance of personalisation strengthens every day. That's why the business world is expected to focus on email marketing hyper-personalisation in 2023, as opposed to just personalising parts of campaigns. Milk this trend...
Tailor messages and promotions by audience segment.
Recommend products or content by audience segment.
Send triggered emails based on visitor behaviour.
Recommended products or content per individual.
Artificial Intelligence
Artificial Intelligence makes it easier to assure email personalisation as it allows you to pull more data about your customers and do it faster.
Many marketers are still reluctant to incorporate AI into their email marketing strategy because they don't understand how they can benefit from using it. They feel threatened by it. But you need to remember that AI isn't meant to replace you, it's meant to optimise your workload and help you scale your email marketing efforts.
AI helps to write subject lines.
AI allows you to send personalised emails to each prospect.
AI restructures your email campaigns to maximum effectiveness.
AI cleans up email lists.
AI helps to build mailing lists.
Email marketing automation
Email marketing automation ensures consistent and cohesive communication between subscribers and brand. Moreover, it gives the customer a sense of control over their inbox. In today's world of content overload, the last thing a person wants to see in their inbox is yet another useless email.
Drip email campaigns tend to perform better than regular email campaigns. Specific actions taken by users activate the launch of the sequence. Emails sent out as a part of a drip campaign are more responsive, creating a much 'friendlier' communication between each side. They are not overwhelming; all the necessary information comes in 'drips', saving the effort of having to traipse through a hefty copy.
"Automated emails generate 320% more revenue than non-automated emails"
Source: CampaignMonitor
Make use of email templates.
Automate mailing list scrubbing.
Send automated transactional emails to your customers.
Automate the onboarding process with a series of email drips.
Automate email lead nurturing.
If you want to provide the most accurate automated emails, get organised. To be in control of all the processes, you should delegate the task to a dedicated CRM system. This way, you'd have a chance to know what, and where anything happens along your sales pipelines.
Find a list of the best Gmail CRM solutions in our article!
User-generated content
Another big trend that emerged earlier this year, and is expected to reach its full potential in 2023, is utilising user-generated content in email marketing campaigns. User-generated content (UGC) is any form of content (text, videos, images, audio) created by end-users of goods or services.
There's evidence to suggest that user-generated content promotes conversion. The majority of consumers (82%) claim that user-generated reviews are extremely valuable.  Roughly 70% of all consumers base their purchasing decision on the reviews and ratings from other users.
Source: Shift4Shop
Moreover, UGC can take the place of content in itself. If you're struggling to meet email content quotas, you can always rely on user content to spice up a campaign.
Interactive emails
This trend has already been around for a while but is only going to grow stronger in 2023. Interactive responsive emails are the holy grail of email marketing. They boost customer engagement and significantly increase email interaction. Some specific interactive email elements are expected to sizzle in 2023…
Animated buttons and CTAs.
Rollover effects to showcase product offering.
Interactive image and product carousels, controlled by the user.
Accordion features designed to make long-form emails more compact.
Surveys, polls and user-generated interactive content.
All of these are rightly connected with another interactive email marketing trend - email marketing gamification. Gamified solutions offer a competitive advantage by standing out among the rest of the emails in a subscriber's inboxes. Still, it's nothing complicated. Why not create a simple holiday quiz in a free web form generating tool.
Email redesign
"81% of people check their emails using a mobile device"
Source: Campaign Monitor
In 2023, the hottest email design trends cover the following areas…
Animated collaging. In 2023, moderate animation is a hot email marketing trend. Be smart with dynamic gifs.
Dark-mode and neon. Ever since Apple introduced Dark Mode to adjust the brightness and look at the screen without having to squint from how bright it is.
Minimalism. Uncluttered, well-structured emails with a single objective and minimum irrelevant details are going to reign supreme in the upcoming year.
Illustrated iconography. In 2023, brands are predicted to actively grow their brand identity with illustrated, visually prominent icons on plain backdrops.
---
We can already say that 2023 is about to be a challenging, but interesting year. There are a lot of brand new trends emerging and older ones still in full force. It's up to you whether you're going to take advantage of them and slay the competition.

Here's to 2023! 🥂

Table of Contents
Crack the sales formula with CRM Lab
Twice a month, receive actionable CRM content to your inbox.
Join the
Telegram channel NetHunt CRM
All about CRM and B2B sales.
Join