Product growth. Frustrating, impervious, and seemingly impossible. Who knew that a simple, two-word phrase was enough to make your blood boil?

Product growth is essential once a product is released. Sure, we need initial users and the traction they give us. Afterwards, we need to accelerate growth and expand our user base even further. Is it not enough to pump our money into user acquisition? No. Those new users can easily leave in a month. We need to retain users and push that Customer Lifetime Value (LTV) figure as high as we can.

Google it. There are a deluge of growth frameworks out there. The problem is, it's not easy to choose the right one for your business… and it's so easy to choose one that'll harm it.

Product growth is a vast topic and a daunting prospect for growth rookies out there. We won't be able to cover every little aspect of it. Instead, we'll cover the fundamentals; the bits you need to know. We've bumped heads with leading practitioners who have already tested growth models, failed with some of them, and hopefully succeeded with most of them. We asked them questions about SaaS growth strategy, about how to gain initial user traction, which factors most influence growth, and any tips they can offer about how to manage growth in a crisis.

Please welcome growth specialists from lemlist, Hunter, Optimizely, PieSync, Ahrefs, and Grow Hack Scale to the stage. Listen to them, learn from them, and turn their expert insight into business success.

Vukasin Vukosavljevic, Head of Growth at lemlist

Vuk currently works as Head of Growth at lemlist. He's a marketing practitioner who's passionate about brand building and growing profitable businesses.
What is the best way to gain the initial traction for SaaS companies?
After our beta launch and all the things that beta gives, such as product feedback and product-market fit confirmation, you need to clearly understand what's your main differentiator. Without one, you might find it difficult to gain initial traction because the product won't be attractive enough and it won't be difficult to replace it. In lemlist's case, our first differentiator was personalized images, and later, lemwarm. With that in place, my job as a growth marketer is to translate the right message and make sure it grabs people's attention.
To wrap up: understand your competitive advantage, leverage your beta to make the product perfect, build a distribution network early on, and connect with your users on a profound level. Implementing these things will do wonders for your growth marketing strategy.

What do you believe are the key factors for growth of SaaS products; growing awareness and user base?
There are a lot of factors that influence the growth of your product. I'll outline some:
The first thing is the product itself. You can't sell the unsellable. The product needs to solve a certain pain point and it has to be as frictionless as possible. If you can help your users win by using it, you'll become an irreplaceable part of their life.
Build a brand for long-term impact. I've never seen an ad for a new iPhone, yet I always know its launch date. Apple, Tesla, Notion, Ahrefs… great companies brand and make word-of-mouth one of the key priorities. Content marketing, building a vibrant community, making every touch with your company feel special, from support to social media, personal branding of your employees… it all counts. Never take shortcuts or compromise with those. You'll be amazed by the results.
Make your content actionable. Talk about things you know and have results in. Give people value and advice they can apply in their work. Be transparent and empathetic in your storytelling. Don't advertise or sell. Your product can be a part of the solution as long as it's presented in an actionable and relevant way.
Use your own product. In my case, I use lemlist to send cold email campaigns. Then, if I decide to write an article about a high-performing template, I can use my campaign. Show people results, the entire sequence, A/B tests, both good and bad, so once they read it, they can apply the learnings in their own work. On top of that, by using your product regularly, you're able to talk about it with anyone about anything at any time.

Which growth tactics worked before the pandemic and which ones will work after (if there are any changes)?
Of course, the answer depends on the industry you operate in. In our case, the crisis didn't impact our long-term strategy and we've experienced great growth hitting $3M ARR in October. However, if we were in the hotel business, that might not be the case. Therefore, we have a lot of empathy for impacted industries and people who have lost their jobs during the pandemic. It's important to be a human being and show that you really care about users. Meaning, your actions need to match what your mouth is saying. Help in any way you can.
On the flip side, you can use certain market conditions as opportunities to focus elsewhere. Content marketing can serve as an example. Here's an example. We understand that many people have lost their jobs, unfortunately. Thus, we created an in-depth article that explains how people can find a new opportunity, and how they can use our tool for free to achieve that. There's no sales intent in that. But, maybe that person lands a job at a promising startup and next year they become a happy client. If it never happens, it's okay. That wasn't the point anyway. But if it does, even better. Doing the right thing is always the right thing.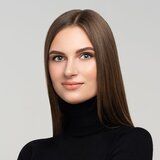 Irina Maltseva, CMO at Hunter.io

Irina enjoys working on inbound and product marketing strategies. In spare time, she entertains her cat Persie and collects airline miles.
What is the best way to gain the initial traction for SaaS Companies?
I do believe that the best channels to get the first customers for SaaS companies is through great content and outreach.

Creating content optimized for SEO is the best bet to catch your target audience's attention by educating them on your product/ service-related topics. If you can solve your prospects' problems with your content, the chances are they'll give a try to your new product that can help them even more.

If you developed a product in a new niche that has a low number of organic searches, if it's challenging to rank for specific keywords in a short period of time, or you just want to be more proactive with your sales and marketing  - reach out to your target audience and share with them your product/ service. Define your target audience, find their email addresses, and launch an outreach campaign - it's easy as 1-2-3.

What do you believe are the key factors for growth of SaaS products; growing awareness and user base?
Great product that solves users' problems, a qualified team that makes product better every single day, and marketing strategy aligned with business goals.

Which growth tactics worked before the pandemic and which ones will work after (if there are any changes)?
I don't see pretty much changes in the tactics that worked for SaaS companies before and after pandemics. On our side, all of the strategies left almost the same. However, I noticed that some SaaS companies started investing more in webinars and podcasts and less in offline events (which is pretty apparent considering a global pandemic).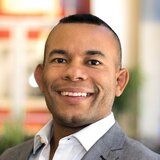 Takeshi Young, Growth Marketing Manager at Optmizely

Takeshi is an experienced digital and growth marketer with over a decade of experience working for tech startups in Silicon Valley. He specializes in SEO, CRO, and PPC and leveraging digital channels to drive growth.
What is the best way to gain the initial traction for SaaS companies?
Working closely with companies and potential customers to find product-market fit is the key to gain initial traction for SaaS companies. Doing things that won't necessarily scale in terms of product development, customer service, and marketing early on are good ways to identify the ideal experience for your prospects that you can then work on incorporating into your long term strategy.

Relationships are key in the SaaS space, so utilizing relationships and connections from past companies is often a great way to gain some initial adoption and early customers. Offering a free version of your product can also be a way to gain bottoms-up adoption in a market, which can lead to strong organic growth.

What do you believe are the key factors for growth of SaaS products; growing awareness and user base?
Customer centricity and ROI are key factors for successful SaaS products. On the growth side, having strong messaging that quickly and clearly communicates your value position is key, and spreading that message through digital and physical marketing channels. Have a performant website that makes it easy for users to get started and collect leads from interested prospects.

Start investing in SEO early because it's a high ROI channel that takes a while to gain traction, and use paid marketing to run experiments on what messages resonate most with your prospects, and narrow in on your ideal target audience.

Which growth tactics worked before the pandemic and which ones will work after (if there are any changes)?
Obviously in-person meetings and conferences haven't been possible during the pandemic, with a shift in focus to digital marketing and events. However, relationship building is a key part of SaaS growth, so I expect in-person events to come back once the pandemic is fully under control, but hopefully this period will lead to the creation of better tools for virtual events and online communication tools.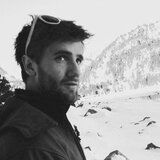 Ruben Camerlynck, Growth Marketing Manager at PieSync

Ruben is an experienced SaaS B2B Digital Marketing Professional implementing experiment-driven growth and demand gen processes across the full funnel from acquisition to retention through a technical, cross-departmental and creative "data first" approach.
What is the best way to gain the initial traction for SaaS Companies?
Some important variables which will probably heavily influence the best approach are:
1. ARPA (=average revenue per account) & buyer journey.
2. The industry the company is operating in.
3. Partnerships. Is the company in a position to heavily leverage product partnerships, e.g. Integrations, or not.
I believe the best approach really depends on the situation but there are definitely some common best practices:
Invest time and resources into defining & truly understanding your ideal buyer profile. Gather feedback about the product early on and iterate based on that. Make sure you know exactly which type of businesses will get the most value out of your product and who it is at those business that will use the product and/or make the buying decision.
Make sure to try out a variety of different marketing channels. Most people will focus on inbound channels in the longer run but I believe outbound channels are very important to get initial traction as they allow you to be a lot more proactive and laser-focused in your outreach (allowing you to verify your ideal buyer profile more quickly).
Try to leverage your existing user/customer base. They should be your best source of insights and could be your best marketing channel. Think about referral programs, getting reviews (on websites like g2Crowd, Capterra, etc.), getting testimonials etc.
Experiment with pricing and packaging early on. Chances are you have great product-market fit but your product is not ideally priced for your customer base. Think about what makes most sense to base the pricing on. Could it be seats, features, data usage or anything else? Try to keep your pricing simple but make sure to optimize the setup of the plans for both your customers and your bottom-line recurring revenue.
What do you believe are the key factors for growth of SaaS products?
As mentioned under the previous point, the best approach for growth will heavily depend from company to company. Nevertheless, there are some overarching points. Finding a repeatable go-to-market (GTM) strategy is essential for sustainable growth.
Determining this strategy requires a lot of trial and error, especially initially, but without a well-defined GTM-model your product can be light years ahead of competitors and still fail.
Some of the most successful SaaS business are now Product Led and go for a bottom-up approach. They focus on the end user and find their way into new organizations by getting adopted by the end users who then get the software adopted by the rest of the company. (This compared to software being bought by management and then being forced on the employees in the past).
This Product Led Growth approach generally comes naturally if you keep refining your product based on the usage and feedback of your end users.
Another point which is essential for sustainable growth is data. Your business should run on a data model which not only gives you full transparency of the marketing funnel, but also gives access to detailed product analytics. Both will enable you to get detailed end-to-end ROI results and tell you what is working, why and how to scale it.
Which growth tactics worked before the pandemic and which ones will work after (if there are any changes)?
I doubt the pandemic will strongly affect any particular growth tactics. It will, however, probably accelerate changes that were already set in motion. I am convinced the pandemic will force a lot of old-school business to digitalize and get a larger online footprint. More businesses will move online and have part, or of all, of their workforce working remotely. This will take-away from traditional marketing tactics (magazines, tv, billboards etc.) and emphasize the importance of digital marketing overall. Community based reputation building will become more important than ever and it will be critical for SaaS businesses to understand the ecosystem they operate in and become an essential part within it.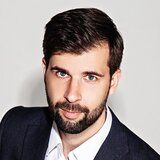 Tim Soulo, CMO at Ahrefs

Tim is the biggest fanboy and the truest evangelist of the company. With almost 10 years of practical experience in SEO and digital marketing, Tim eagerly shares his knowledge at global digital marketing conferences and publishing articles at Ahrefs Blog.
What is the best way to gain the initial traction for SaaS Companies?
It really depends on the type of product you have, the industry that you're in and the customer profile.
But the two main ways to gain early traction that cross my mind are:
Give out copies of your product for free (for a limited time) to people who have influence (audience) in your niche;
Create a free/freemium tier and promote it with ads on relevant platforms (Google, Facebook, Twitter, etc)
What do you believe are the key factors for growth of SaaS products?
The most important factor for SaaS growth is finding the so-called "product market fit."
In other words, if your software is really useful and people get a lot of value from using it - it will decrease your churn and increase your "word of mouth."
A lot of people believe that finding that PMF is a one-off task. You do it once and you suddenly get this "hockey stick" growth.
While in reality "finding PMF" is a continuous process where you listen to your customers and keep improving your product so that it would evolve together with the needs of your market.
Which growth tactics worked before the pandemic and which ones will work after (if there are any changes)?
Any marketing that is related to physical events (conferences, meetups, trade shows) was made impossible during the pandemic. Conversely, all the digital marketing channels are now on the rise, since a lot of businesses are trying to attract more customers online. Apart from that, I don't really see any major differences in marketing strategies and growth tactics.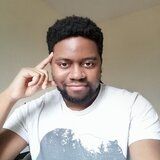 David Oragui, Customer-Led Growth Engineer at Grow Hack Scale

Having worked and advised over 20 startups on how to achieve product-market fit and attract thousands of paying customers, David's building his own SaaS - a visual growth marketing automation tool for businesses.
What is the best way to gain the initial traction for SaaS Companies?
I don't think there is a "best" way per se, it differs for every company. If I were to choose, I would say, focus on the channel(s) where your ICP hangs out. If you're B2B, you're probably looking at Product Hunt and Facebook/Linkedin ads to begin with. Ultimately, you need customer feedback so launching on platforms like Product Hunt is a great starting point.
Moving forward, adopting the bullseye framework will enable you to test a few channels at a time to see if the market gives you a signal. If your messaging, creative and product resonates well in a channel - put more resources towards it.

What do you believe are the key factors for growth of SaaS products?
Best-Fit Customers
Hire Awesome People
Build an Amazing Product
Ultimately taking care of your best-fit customers is probably the biggest factor. If you serve your best-fit customers well enough, you'll attract more of the same. Why? Because people talk, and whether you're tracking it or not - your product will have a reputation that people will pay attention to.

I'd also say, realizing that buyers have more control than ever before. Rather than focusing relentlessly on attributing every interaction (you can't) to revenue, you should focus on being part of the customer's decision process way before they go to Google to search for "Your SaaS category software", as at point, you've already lost them and/or the market is telling them who to go with.

Which growth tactics worked before the pandemic and which ones will work after (if there are any changes)?

I don't think there are any changes in terms of the effectiveness of the tactics, but more so that the channels have changed. Many companies are having success with webinars, virtual conferences, podcasts and SEO. This is no surprise as, covid has effectively us to shop online and attend virtual conferences and meetings instead.
As a community, it's important that we develop a culture of shared knowledge to shorten to nightmare trial-and-error cycles we all know too well. We need to embrace creative growth tactics to build beautiful products, meet our audience where they need us, and eventually find success.
I'd like to extend a huge thank you to everybody who devoted their time, hacks, tricks, and tips to help us, the SaaS community, grow our product, grow our user base, and adapt to grow in a precarious global situation.
Go out there and develop a product with which upgrading to a paid plan is a no-brainer for your customers. Go out there and grow.
Apply Now
Crack the sales formula with CRM Lab
Twice a month, receive actionable CRM content to your inbox.