The year is coming to an end and we are up to our eyeballs in plans to conquer the world in 2022. Brands are updating their sales plans, developing roadmaps for product improvements, and marketing teams are bumping heads to come up with fresh ideas.
The thing is, we've got both good and bad news for you.
The bad news is that in 2022 you'll need to create at least two strategic plans for your content. The first is for content creation, and the second one is for distribution and promotion. Simply creating content isn't enough; it needs to be read.
The competition is bound to be tough among content creators in 2022. Let's be honest, only a few of them will be lucky to rank high and hit the first pages of Google Search. Content needs to stand out, and you need to find new ways of distributing content to show off your brand and win the hearts of your audience.
The good news is that if you're reading this, you're in a good company. In fact, you're about to find out all the content marketing strategies worth implementing in 2022.
We brought together a bunch of industry experts, from leading brands and media, to look into their content marketing crystal balls and tell us what they saw. We're honoured to have been joined by kings and queens of content distribution from Sales Hacker, Drift, ZoomInfo, G2, CloudTalks, The Predictive Index, Demio, and NetHunt.
Let's zoom out and take a look at the bigger picture. Here's a short glimpse of the most anticipated trends in content marketing for the coming year.
1. Repurposing content
So, you've created an article and posted it on your blog. That's it, right? Wrong! You can reuse it! Convert article text into a video script, record and edit it using video editors like Fastreel, and upload it to YouTube. Use the text to create a series of posts for your social media. Run additional research and collect more data to transform your blog post into a downloadable white paper. Finally, bundle your blog posts into a weekly digest. Your creativity is the only limit.
2. Online communities
More than ever, it's important to unite people who share the same values in the face of common challenges. Personally, I adore the SalesHacker and RevGenius communities. Users actively share their experiences, asking for advice, and looking for answers! Look for communities in your niche, be actively involved, and use them wisely to distribute content to those who are looking for it.
But don't forget the golden rule of communities: give, don't just take.
3. Creativity is evergreen
Rise above digital pollution. Creating the same content and using the same distribution channels as those around you won't bring success. Share unique content; lay down your own path to success or failures and inspire others to try out new strategies or keep them away from disaster.
4. Webinars and live videos
People are tired of a huge amount of online learning sessions. But the reality is that they are the only safe option to network, interact with fellow experts, and obtain new knowledge. We believe that this trend is staying with us for the upcoming year. However, don't make a webinar a one-man show, we believe that co-hosting webinars and presenting it as a live discussion offers more value.
5. A fresh look for emails
There are so many distractions nowadays on the web. Have you ever noticed that once you start reading one blog post you come back in an hour or so on Wikipedia reading about Gödel arguments on artificial intelligence. People tend to receive structured emails once a week based around their interest; Substack becomes more and more popular for this purpose.
Let's find out what people who deal with content every day have to say. We asked them which content marketing strategies we had to leave in 2021, and which content distribution channels we should add in 2022.
🔥  Experts, assemble! 🔥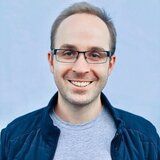 Head of Content @
Sales Hacker
Brooklin Nash also runs a content marketing business with his wife-turned-business-partner. He currently lives in Guatemala and is working on retrofitting a 2004 Blue Bird school bus.
— Which content marketing strategies are no longer working and should be given up in 2022?
Basing your SEO content off of the highest volume keywords is definitely an outdated strategy for 2022. Instead of going after these highly competitive topics, dig deep into the questions and conversations that your prospects have at the bottom of the funnel (i.e. not "sales lead generation", but instead "how to export leads from linkedin sales navigator."
— Which content distribution channels will take centre stage next year?
Anything that can come close to replicating the virality of Tiktok for B2B. People love video, so figuring out how to consistently repurpose your written and audio content into video will go a long way.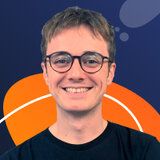 Content Lead @
NetHunt CRM
George shines a spotlight on tech & B2B industries, covering a range of topics from productivity to customer relations. He bridges the gap between data and creative content with flare.
— Which content marketing strategies are no longer working and should be given up in 2022?
I think clickbait has all but died a death. I still see it knocking around here and there, but brands doing it just need to stop. We need to clean up the internet, it's become pretty unbearable with pop-ups, paywalls, and those little cookie warnings that we need to agree to. Saying goodbye to clickbait is a step in the right direction towards better brand-consumer trust and online experience.
— Which content distribution channels will take centre stage next year?
Video is obviously the front that most brands are going to be fighting on. YouTube will take centre stage, and that's no surprise. I think that there are still gaps for brands to explore in other forms of video. Short-form video is about to see a big rise in popularity with TikToks, Reels, and Fleeks taking off. I think even bigger opportunities come with long-form video such as livestreams, where brands can really build up a steady, loyal follower base by providing a face-to-face experience.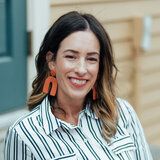 Head of Content Marketing @
The Predictive Index
Erin heads up content marketing at The Predictive Index and runs EB Content Marketing, a freelance consultancy and writing business. Find her on LinkedIn where she's the only Erin Balsa.
— Which content marketing strategies are no longer working and should be given up in 2022?
First, I think there's a lot of confusion around what content strategy is. Just yesterday, I heard someone explain it as "keyword research and briefs for blog posts." Spoiler alert: it's not that. In 2022, be sure you have a documented content strategy that sets you up for success. It should outline how you're going to create the right content at scale, distribute it, and measure its effectiveness.
What's no longer working? Stop gating every e-book. Stop MQLing content leads and sending them to sales. Focus instead on using content to generate handraiser leads.
— Which content distribution channels will take centre stage next year?
I'm huge on getting owned, earned, and paid channels to work together. Within the owned bucket, I think email newsletters are going to take center stage in 2022. Some companies will start one and others will reinvent their existing newsletters to add original, voicy content.
Newsletters play nicely with employee personal branding, a marketing tactic that's hot right now. As leaders in the company build personal brands on social, they'll paste their most popular posts right into the company newsletter.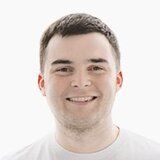 CMO @
CloudTalk
David lives and breathes SaaS marketing. He led growth at LiveAgent for 5 years and then joined CloudTalk, a cloud telephony SaaS, as the CMO. On the side, he writes about growth marketing on SaaSGrowthHacker.com
— Which content marketing strategies are no longer working and should be given up in 2022?
Putting content out there and not promoting it is like retiring in a race halfway through. Anyone who is putting at least minimal efforts into content creation and not putting equal efforts into its promotion and distribution should either give it up or double down and do it properly.
— Which content distribution channels will take centre stage next year?
Quora has been a strong distribution channel in 2021 and I expect it will remain in the top for 2022 as well. Reddit with some of it's subreddits is becoming more and more relevant. Laser targeted LinkedIn and Facebook groups are still one of my favorites.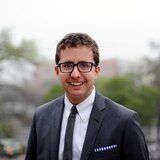 Director of Editorial Content @
ZoomInfo
Sam and his team produce articles and podcasts on data-backed trends in business. Previously he managed audience growth for HubSpot's podcasts network and hosted the award-winning podcast Weird Work.
— Which content marketing strategies are no longer working and should be given up in 2022?
Hopefully, people give up the blatant copying of content. It's bizarre seeing the same "personal story" shared by a bunch of different people or someone making minor tweaks to another person's work and not crediting it. Once you catch that it's hard to take that person or brand seriously.
— Which content distribution channels will take centre stage next year?
My guess is nothing in particular. We might see Snapchat return to the public eye because of its steady growth, user engagement, and creator program. Otherwise, I think we will see more brands focusing on 1 or 2 distribution channels vs. trying to be fully multichannel.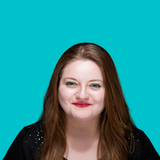 Content Editor and Guest Post Program Manager @
G2
Rebecca also works as a freelance editor and writer for a few tech companies. Outside of work, Rebecca enjoys watching hockey, cooking, and spending time with her family and cat.
— Which content marketing strategies are no longer working and should be given up in 2022?
Producing click-bait content meant to drive traffic for short bursts of time. Doing this method is unsustainable, and the traffic you drive is sporadic and temporary, meaning whatever content your team produces will have a short shelf life. Focus solely on long-form, evergreen content and do away with short-form, time-bound pieces.
— Which content distribution channels will take centre stage next year?
If brands are smart, they'll start utilizing TikTok. There's a lot of opportunity to show your brand off and what you offer to the world in short burst videos on TikTok, and you can draw up hype with giveaways and finding average people to be brand ambassadors for you. There's no need to pour your whole social strategy into this platform, but viewing it as a value adding asset rather than just "an app for kids" will open up so many doors. Look at Ocean Spray among other brands – they capitalized on a creative use of their product, made the video-maker a brand ambassador, and drummed up sales on their product. This channel is so useful if done right.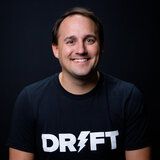 Vice President of Content and Community @
Drift
Mark oversees Drift's content strategy, Drift Insider (35,000+ members), L&D functions, and Drift's RevGrowth and HYPERGROWTH events. Prior to joining Drift, he served as VP and founder of HubSpot Academy.
— Which content marketing strategies are no longer working and should be given up in 2022?
Being generic and not being passionate about the content you're creating. Content marketing doesn't work if you haven't taken the time to understand your audience, and instead are just creating and putting out generic content. And content marketing doesn't work when you're not passionate about the thing you're writing about, making or filming. If you want to engage a community, you need to be targeted, authentic and genuine.
— Which content distribution channels will take centre stage next year?
No matter what it's for –  webinar, classes, course, virtual events, social, or more – video –  and increasing the quality of that video and the corresponding audio will be paramount moving forward. In addition, I think that customer education content is going to come into play more –  and that means allocating the right amount of time to create content to drive customers value and success, and telling their stories using video.
---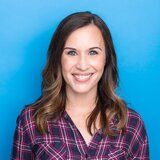 Director of Marketing @
Demio
As Director of Marketing at Demio, Ashley is responsible for empowering scrappy marketing teams with the skills and confidence they need to run engaging events with their prospects and customers - with a focused intention on making marketers' lives easier, and happier.
— Which content marketing strategies are no longer working and should be given up in 2022?
The lack of strategy-strategies :) Marketers who do the spray and pray method on content are likely not only frustrated, but not seeing the results they want to see. You need to have a content marketing strategy that aligns to goals and KPIs in order for you to understand what's working and what isn't. You don't need a huge budget or a huge team to make this work - you just need to document your strategy, track your progress and be agile enough to adapt as your market adapts.
— Which content distribution channels will take centre stage next year?
If you aren't considering YouTube as part of your strategy, get on it! The second largest search engine in the world, and a more personalized content medium - you'd be crazy not to figure out how that platform can best serve your brand.
I also think value-added webinars will be really important next year. 2020 was a huge pivot for a lot of companies into the webinar world - they didn't have the time to organize a strategy and in many cases were simply turning "live events" into an "online event". That's not where the true value of a webinar is found. I think 2022 will have more opportunities for businesses to be evaluating how the webinar medium can elevate their relationships and connections with their prospects - and how they can provide true value in a virtual setting.
---
We want to extend huge thanks to all these experts for sharing their ideas, devoting their time, and opening the curtains on their own content marketing plans. We hope that this piece inspires you to create meaningful and actionable content to drive traffic before converting them into paying customers.
All in all, we recommend to write less but actionable content and distribute more in 2022. Find out which topics are in demand, spend more time researching, gather insights, and create in-depth, actionable content.
Good luck and happy holidays!🎄
Table of Contents
Crack the sales formula with CRM Lab
Twice a month, receive actionable CRM content to your inbox.
Join the
Telegram channel NetHunt CRM
All about CRM and B2B sales.
Join