We've been silent for a while in the blog with the product updates for a good reason, however, it doesn't mean that we've stopped improving NetHunt CRM. Our team has been grinding tirelessly to improve NetHunt CRM and stay on track with our development plan for 2022. And today, we're excited to share the results of this hard work with you!
Let's get down to business — here's the list of all the shiny new updates NetHunt CRM has received recently.
Required fields for different pipeline stages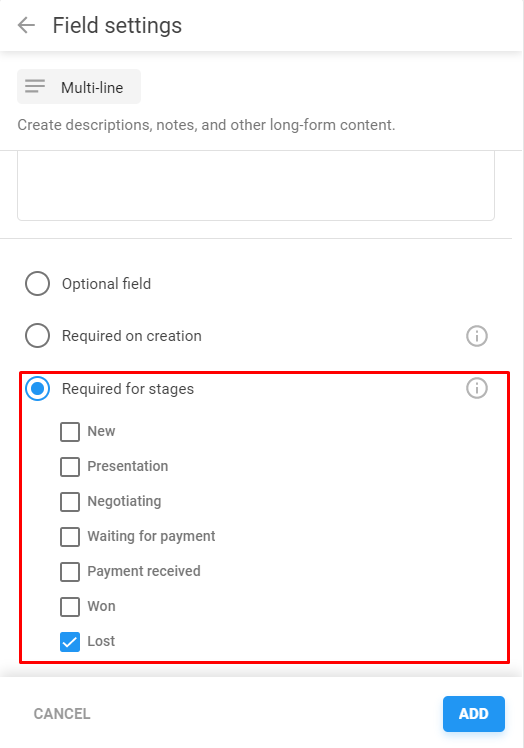 With this update, you can make fields required for specific sales pipeline stages. This way you won't be able to move a Deal to a certain stage without filling out the required fields.
Required fields can't be cleared. Users can neither delete data in a field which was required on record creation nor can they clear the fields required in their current Stage. This feature can help you make your CRM data even more complete and clean!
For example: Make the "Lost reason" field required when the deal is moved to the Lost stage. Then, a pop-up window will appear every time you move a Deal to the Lost stage, asking you to specify the reason.
Check the detailed tutorial here.
Workflows: Auto-link newly created records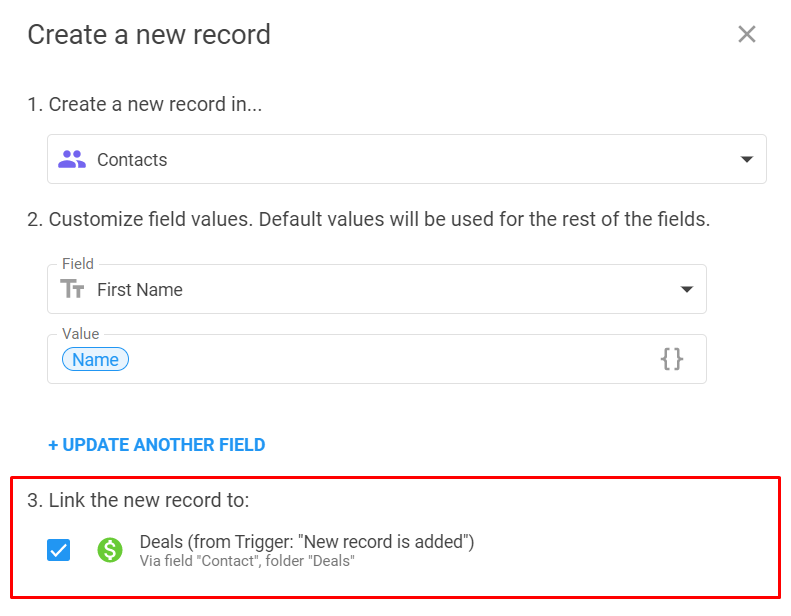 Thanks to the new functionality, all new records created via a Workflow, can be linked to other records in the same Workflow.
For example: When a user submits a web form, it's possible to create both Contact and Company records, which will be automatically linked to each other.
Check the detailed tutorial here.
Filter by related records in Workflows
Since our last product update, we've improved filtering in Workflows by adding new operators to the Workflows filters. The filter by related records filter allows filtering by the data in the related records (both direct and bottom related).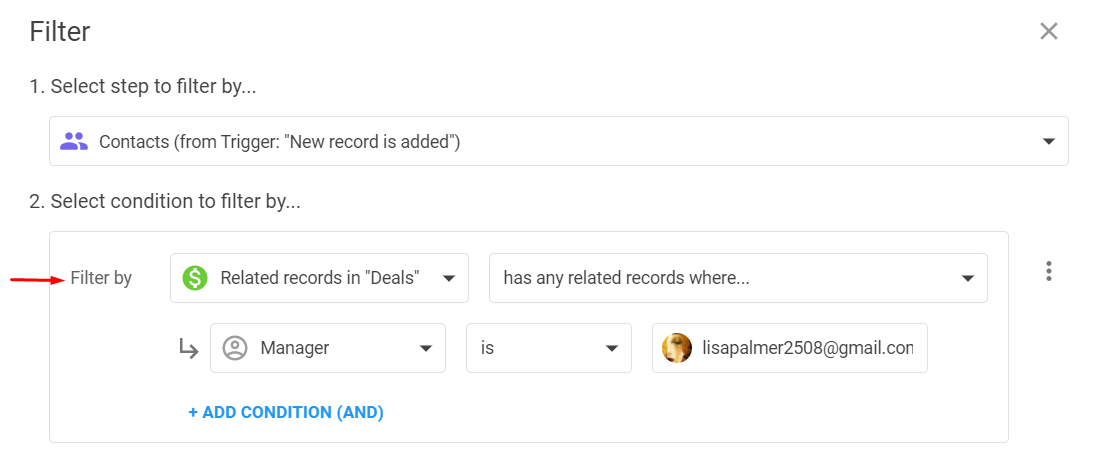 iOS app update
There's been a major update to the iOS application. You can now:
Create, edit, or delete records
Create and manage tasks
Check the timeline of the communication history with a lead or a customer
Change the colours of folder icons to easily differentiate them
After all these changes, our iOS app is on par with its Android counterpart in terms of functionality! 🎉
Download our NetHunt CRM iOS app here, or the Android app here.
Other updates
Added the option to trigger a Workflow (via Trigger: Field value changes) when a specified tag is added or removed from the record.

Added the new operator to the Workflows filter - "Is any of". It allows you to filter by multiple values of the same field, overcoming the need to create several groups of the same filter when you need to simply add one more criterion. For example, only continue the workflow if a Deal is in the New or Contacting stage.

We've made the integration more reliable and have supported the multiple types of Sales Navigator Contacts to make the quick capture feature more consistent.

Added the new option to the fields customization - "Lock for manual updates". When enabled, the data in such fields can only be entered or updated via API or Automations, securing the most important data from accidental updates while working with a record.

Added a Multiline field type and revamped the Multiple choice field type in the Workflow webforms to allow choosing several values at the same time from a set of provided.

Added the "Share record" button. It will automatically generate a URL you can share with other NetHunt users for them to access the record in the web version.

Successfully adapted the NetHunt UI to the new Gmail UI so that everything stays as seamlessly integrated and intuitive as it has always been.

Added a new option in Preferences, "Preview new record on auto-creation" (ON by default). Users can turn it OFF to automatically create new records from suggestions (as well as all related records for it), skipping the preview part. In this case, it will show the records creation dialogue only if the new records (or any of its related records) contain empty required fields.

Disabled the automatic Google Chat messages linking.
A few words about NetHunt CRM Add-on for Gmail. We know how much you are looking forward to this feature, so let us open the curtain a little. NetHunt CRM Add-on for Gmail has been developed by our team and submitted to Google Marketplace. We are waiting for the approval from Google Marketplace. One it's live and released, you'll receive a happy note from us.
That's it for now — but we're already working on new updates, so stay tuned for the next month's product newsletter!
Still not using NetHunt CRM? Just give it a try, and you'll love it! First 14 days are on us, start your free trial right now.
Table of Contents
Crack the sales formula with CRM Lab
Twice a month, receive actionable CRM content to your inbox.
Join the
Telegram channel NetHunt CRM
All about CRM and B2B sales.
Join