Meet NetHunt at DMEXCO 2018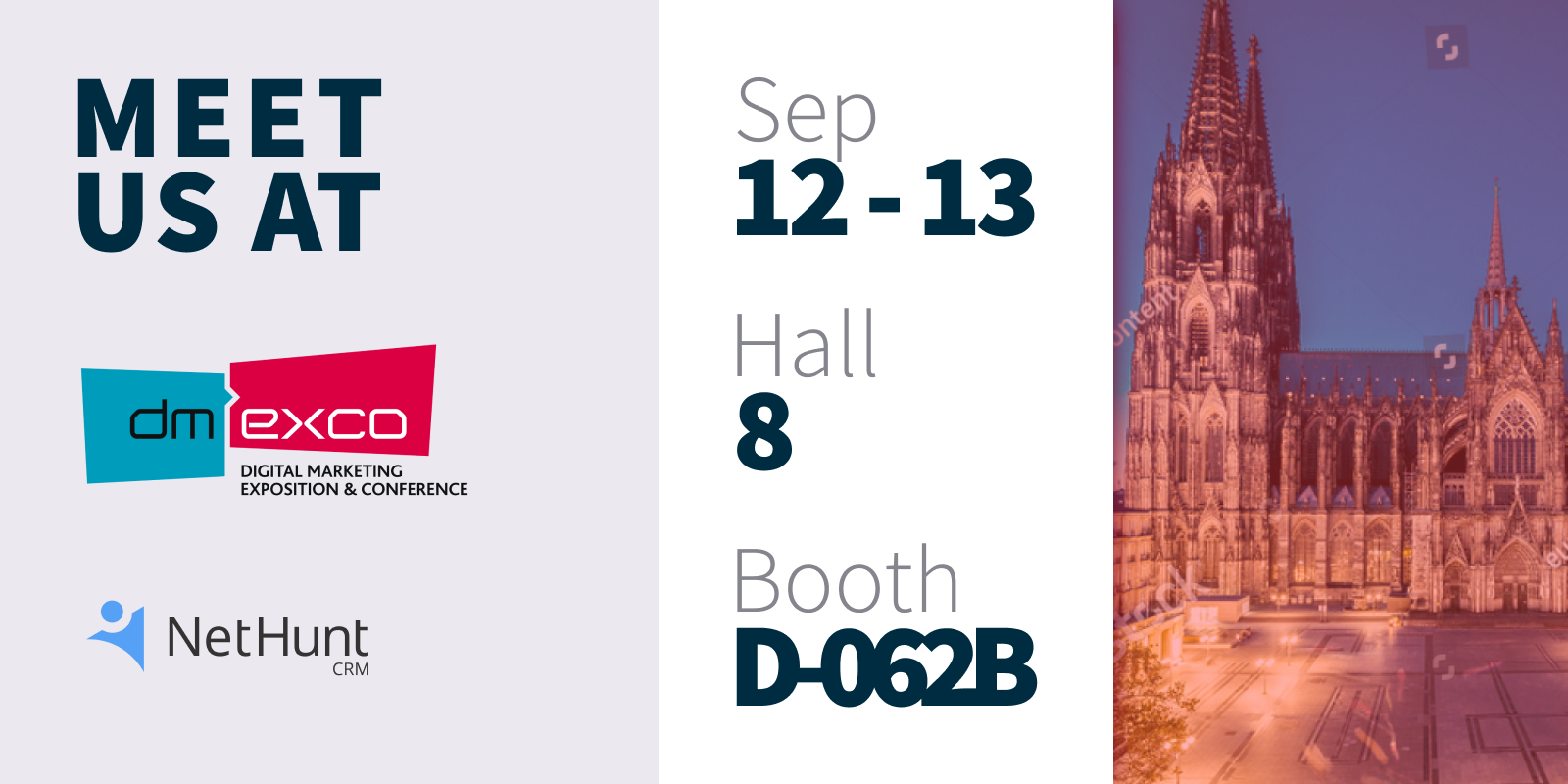 With over 1100 participants from 39 different countries, DMEXCO is definitely one of the biggest events for modern marketers and virtually any company that wants to find the best technology and tools. This year it will be held in Cologne (as usual) on September 12 & 13 and NetHunt is going to be there too!
Being one of the most prestigious expos on everything digital, DMEXCO is an awesome opportunity for everyone to connect, get inspired by the visionary companies and market leaders. The DMEXCO trade show promises to become a meeting ground for many international speakers, workshops and a wide variety of exhibitors that will bring the latest developments to the broad public. Visitors will be able to get into the topics of digital marketing, advertisement, personalization, targeting and customer relations.
This is why we're excited to visit DMEXCO for the first time ever! NetHunt CRM will be holding its own booth (D-062B) in Hall 8 where we're going to share our experience with customer management, email communication and present the latest developments in personalized email campaigns that are an integral part of NetHunt CRM.
So clear up your schedule for September 12 & 13 and book a hotel in Cologne, Germany (while the prices haven't skyrocketed yet). We will be happy to meet with every DMEXCO attendee who's interested in business management, email campaigns and everything Gmail and G Suite related!
Meet NetHunt at DMEXCO on September 12 and 13, 2018 and book a meeting now to talk with our experts during the expo.