What's new in NetHunt CRM: The September update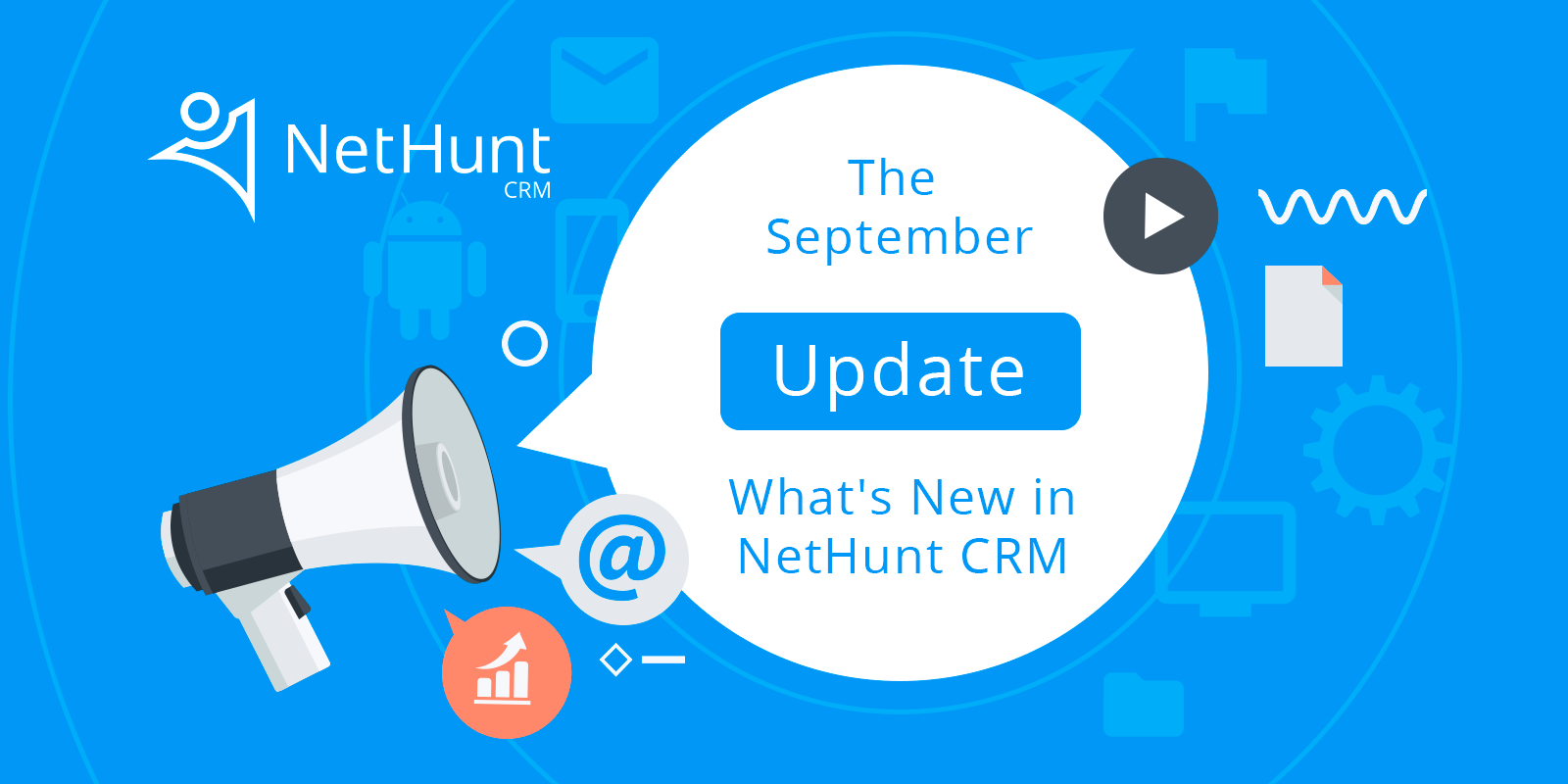 Hi, everyone!
We're happy to announce several interesting updates for NetHunt CRM and there are even better news coming up soon. Our team continues to improve NetHunt CRM to make your job easier and more convenient. Here's what you'll find in this September update!
Shared emails
There's no way in Gmail to read other person emails unless you're on the original conversation thread. This caused some inconveniences for the NetHunt CRM users when other teammates added their emails to a record, but no one else could read them. This makes sense, but it doesn't help in your work.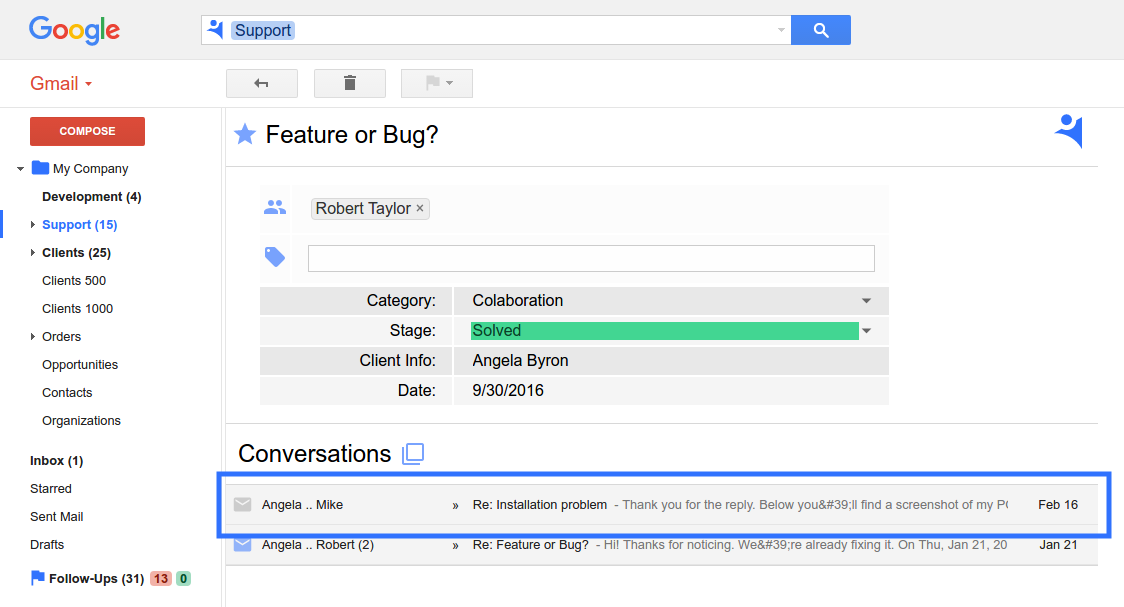 Now you can access every email linked to a record, even if you're not a part of that conversation. As previously, emails linked by other people are marked by a grey envelope icon, while the ones you've added are blue. NetHunt gives you an almost complete access to such emails and their content, including the attached images and files.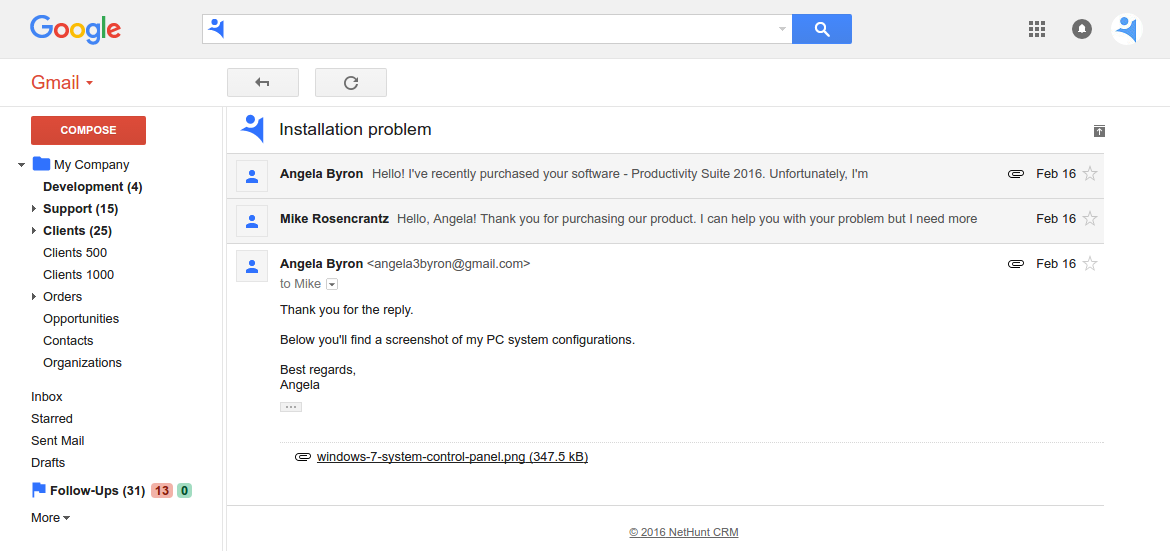 The Person and People fields have a different type of suggestions available. When creating such fields, you have an option to turn on the suggestions from contacts (great for when you want to add a person from outside your company, but who doesn't have a separate record) and from the folder users (can be used for the Assignees and selecting from the people who actually have access to this folder).
We hope you'll enjoy this update and the new features. Stay tuned for the upcoming big announcement!