How to create folders
Create and customize folders to organize your business
The first thing you need to do in NetHunt CRM is to create a folder which will store your business records. Folders usually represent a single business process, such as a customer database, tech support cases, etc.
How to create folders
1. To create a folder, click on the Folders in the left sidebar and select New folder....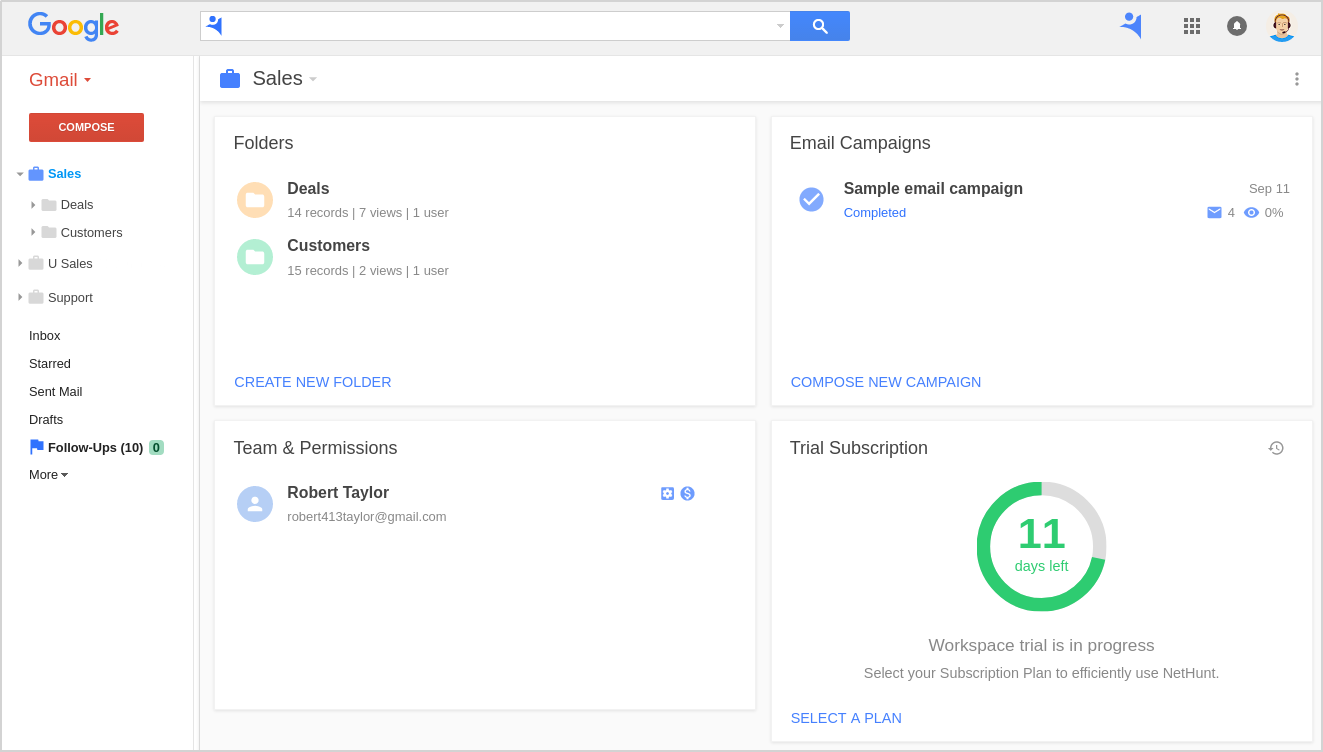 2. Here you can select a folder with preset fields and views depending on the business activity you're going to use NetHunt CRM for (sales, support, marketing, etc.) or Create a blank folder to customize it later.

3. After you've selected the folder structure, you'll be taken to the folder dashboard. The dashboard is the folder's hub where you can access the records stored inside, customize fields, manage saved views, etc.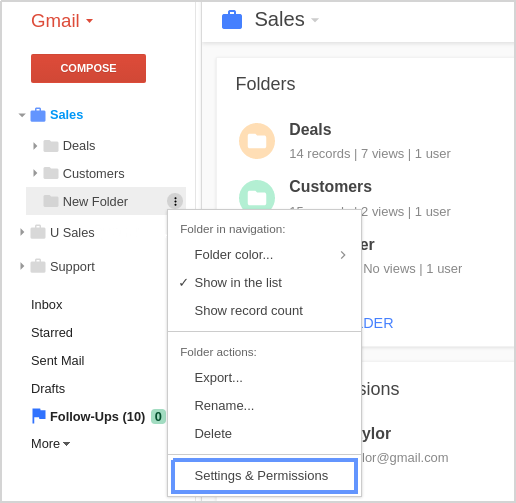 How to manage fields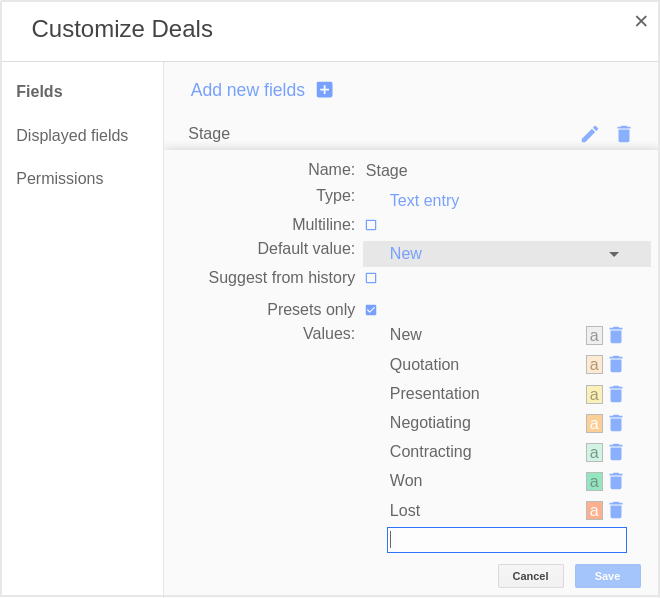 After you've created a folder you need to set fields that every record inside this folder will have. When you choose to create a preset folder, it will be completed with a set of fields and several saved views based on the available fields.
When creating a new blank folder, you'll have to set fields up manually, tailoring the folder to your particular needs. Click on the plus icon in the Fields header and enter the name for that field. Next, choose the type of field to use:
Text entry:

a one-line text field.

Number:

for decimals, currency, percents and custom number formatting.

Multi-value:

allows you to enter multiple values in a field. Perfect for entering tags, labels, etc.

Checkbox:

a simple checkbox, perfect for creating yes/no fields.

Person:

allows you to enter a single person. Great for an Assignee or Owner field.

People:

allows you to list people by entering their names or emails.

Date:

allows to set an exact date via a drop-down calendar.

Record list:

allows you to link to other records.

Time since update:

allows you to track time (days/hours) since the last field update. For example, you can see how long the record has been in a certain stage (Negotiating, Won, Lost, etc).
Additional options:
Allow Multiline to be able to enter more than one line of text in a field. This is a great solution if you want to create a Notes or Description field.
You can set a default value for most fields so that they will automatically be filled upon creating a record.
NetHunt CRM can suggest you the values for a field from the ones you've previously entered. Turn this on by checking the Suggest from history option.
Presets allow you to enter a number of predefined values and, when filling in a record, limit what you can enter to those predefined values only. Ignore Presets only to allow entering other values, but also use presets as hints.
How to manage display fields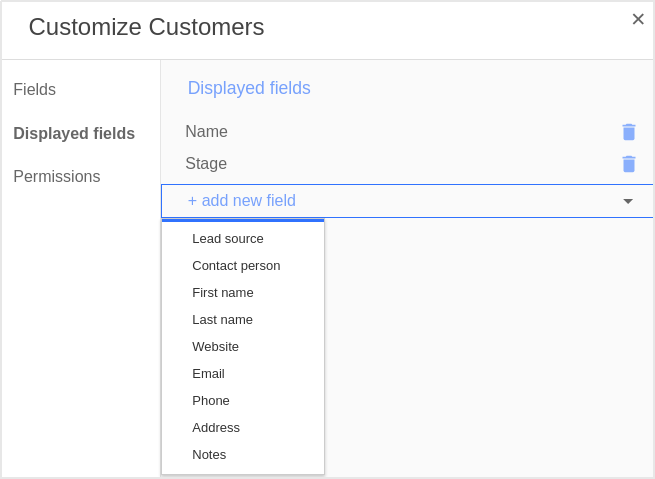 Folders can have display fields that will show the corresponding field values without actually opening the record, serving as a kind of preview. To customize it, go to the Display fields in the dashboard where you can add or remove fields.
How to share folders
To share a folder with a NetHunt CRM users, open the folder's dashboard, click on the Permissions, and enter the person's email address. Here you can also set permissions for the new users (you can change them later by clicking on the Edit icon next to that user). Keep in mind that these permissions will only be applied to the current folder.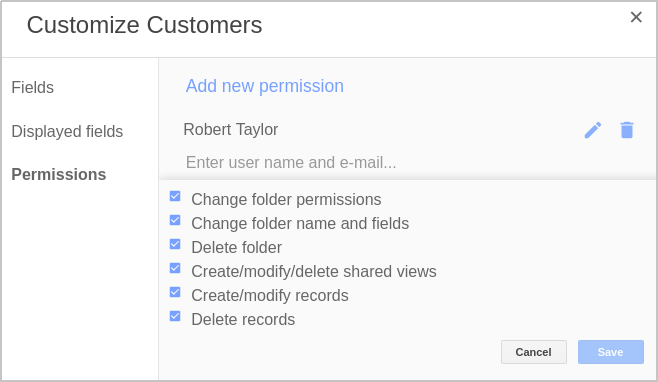 ---