Required Skills for Direct Selling Via Email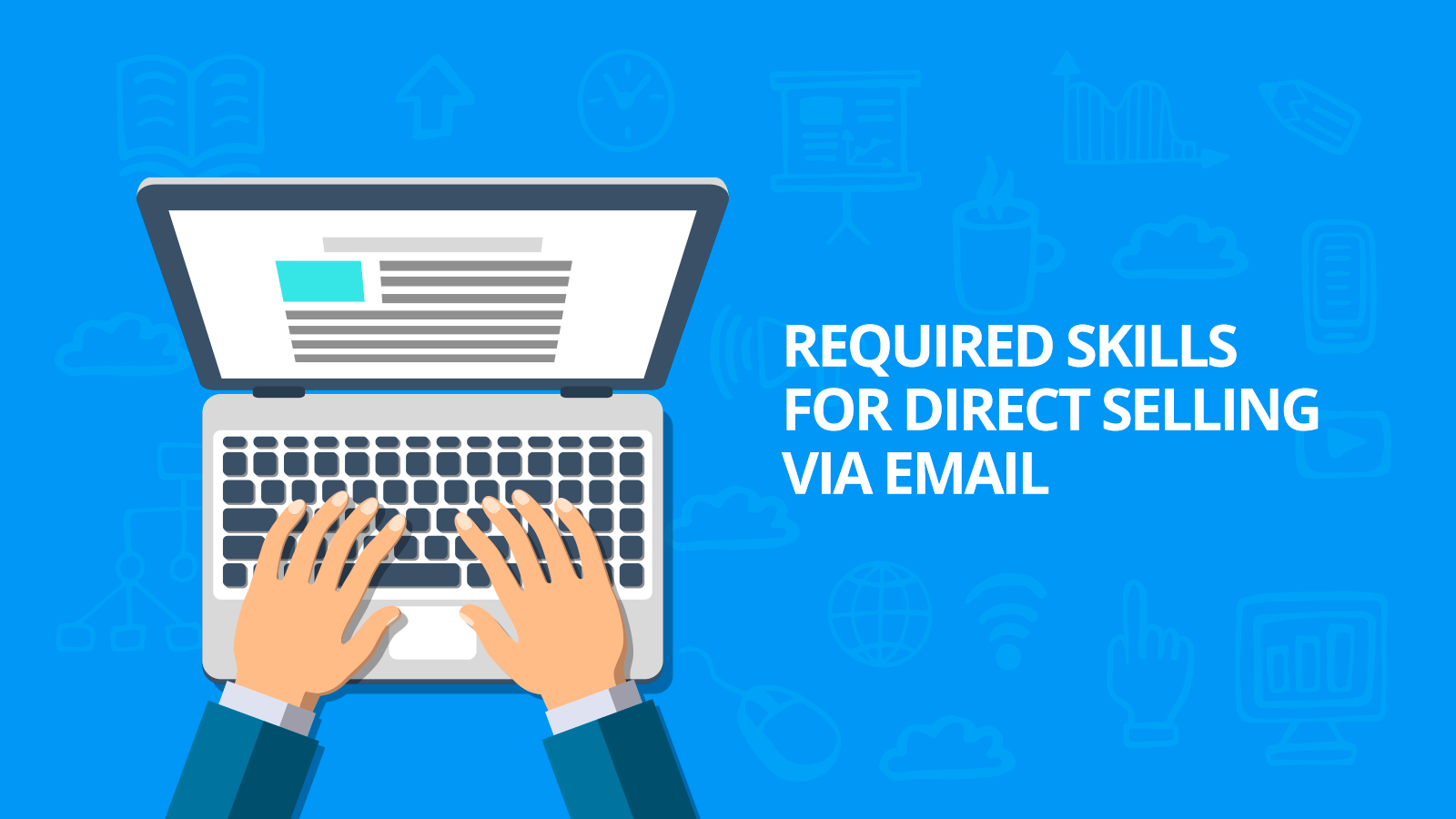 The concept of sales has not changed for hundreds of years. A seller has a product to give to a buyer in return for a certain amount of money. However, selling process has evolved in consequence of technological progress. Regular places for trade operations also known as markets and retail stores have been replaced with online stores and webshops. Moreover, a modern trend does not stipulate the necessity to demonstrate a merchandise for sale in any kind of store. Such approach is called email direct selling.
Table of contents
1. Emails as a Driving Force of Sales
Some people do not understand the difference between online stores and email sales. However, it is quite obvious. Users need to be attracted to visit a store (either online or real one) and be persuaded to make a purchase. In the other case, interested users seek for a certain product by themselves. The idea of sales via electronic letters is to cut off various time-consuming actions and concentrate on the sale itself. So, a user obtains introduction and offer to make a purchase in one package namely in an email. A salesperson still has to persuade a potential buyer in the usefulness of the offered product. Therefore, the task to write an effective email sales pitch is the essential element of a successful selling procedure.
It is wrong to think that mass mailing is enough to attract prospects. Most users delete unknown emails even without opening them. Nevertheless, this barrier can be overcome if the email template to sell a product is prepared while considering various essential features and requirements. Sparking customer's interest is not an easy task but nothing is impossible. The present article aims to reveal skills required to not only succeed in sales but also to write emails that sell.
2. Basic Requirements to a Good Seller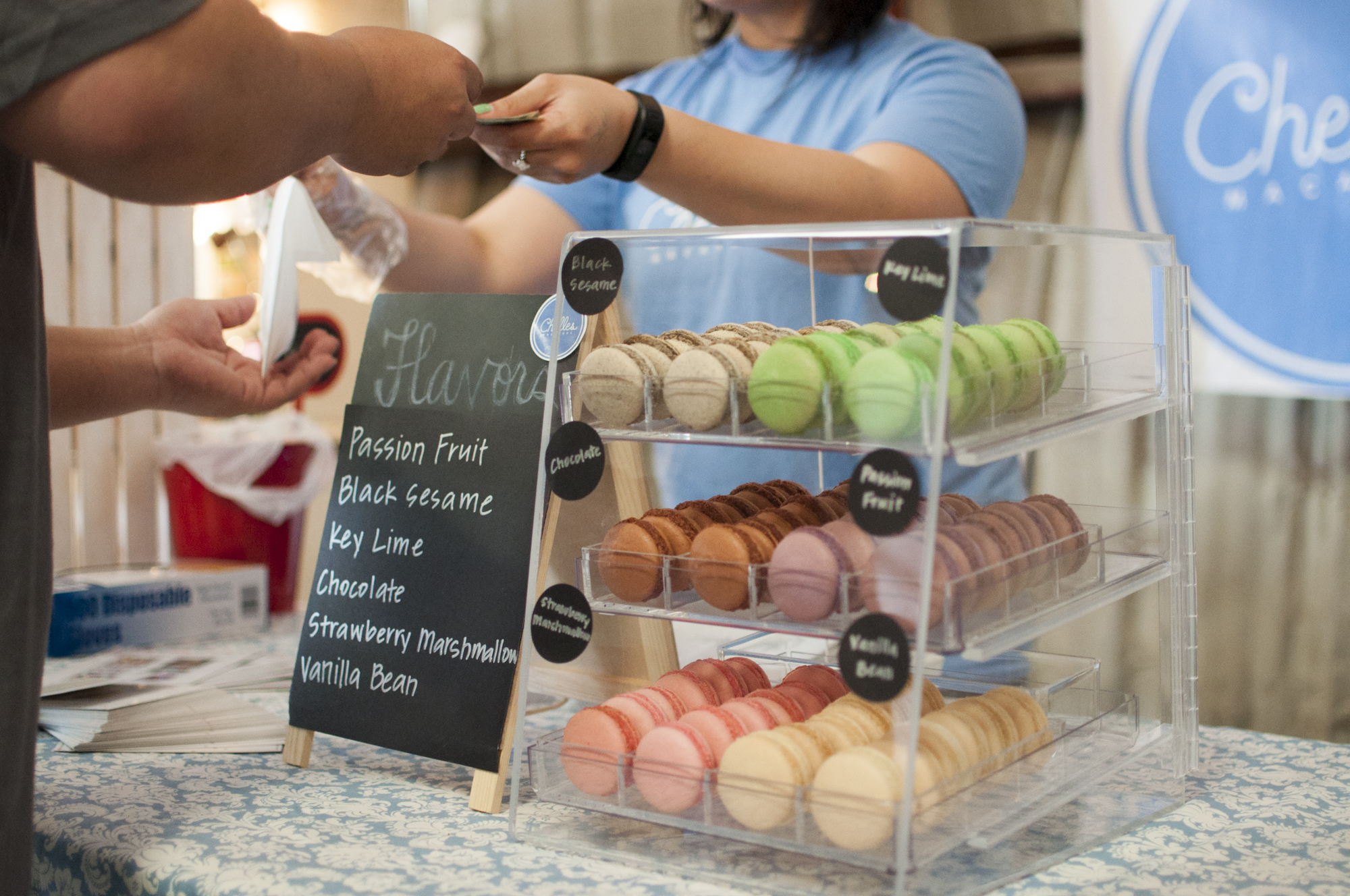 If you suppose that basic principles of sales via electronic letters and regular sales are different, we have bad news for you. Representatives of both selling approaches pursue the same aim – to sell. At the same time, tools or methods to achieve the aim are different. It means that a seller has to possess a certain set of personality traits including persistence, discipline, work ethic, enthusiasm, motivation, as well as belief in success. All these characteristics along with the following keys to successful email direct selling can be cultivated and developed in any individual who wants to achieve high results in his or her trade.
At the same time, if you decide to sell via email, be prepared to discover new traits and peculiarities in your attitude to sales. For this reason, let's review the essential skills, which will help you introduce your product via email sample and attract a prospect's interest to your offer.
3. Confidence in the Offer
Any doubt in a merchandise or service offered for sale decreases your success. How can a buyer be confident in a product if a seller does not believe in it either? Effective email direct sales stipulate the full commitment to the performed activities and offered products/services.
4. Certain Goals
Any activity foresees a certain result. The trading operation is not an exception and the goals should be clearly identified. If you want to sell one hundred items, this will be your certain goal. When the goal is specified, your sales strategy will be shaped in accordance with your target. Although this skill will not help you write an email to sell a service or product, it bears a more profound function of goal orientation. It is much easier to approach a certain aim than endeavor to something transcendental.
5. Patience
It is a high-flying and thoughtless hope to expect a fast and high outcome. Naturally, there is a possibility that your merchandise can generate lots of buzz or your email template to sell a product will be effective from the very beginning. However, such scenarios are rather seldom and a good seller has to maintain equilibrium in both successful and unlucky course of events. Forget the words "frustration", "apathy", "indifference" and other miscellaneous synonyms of a depressed state.
If you go under, you should find a way out and make effects to turn the situation upside down. Besides, being patient will be quite helpful in interactions with prospects. The modern world is fugitive and unnecessary reactions to any change are useless. All good things come to he who waits.
6. Technological Aptitude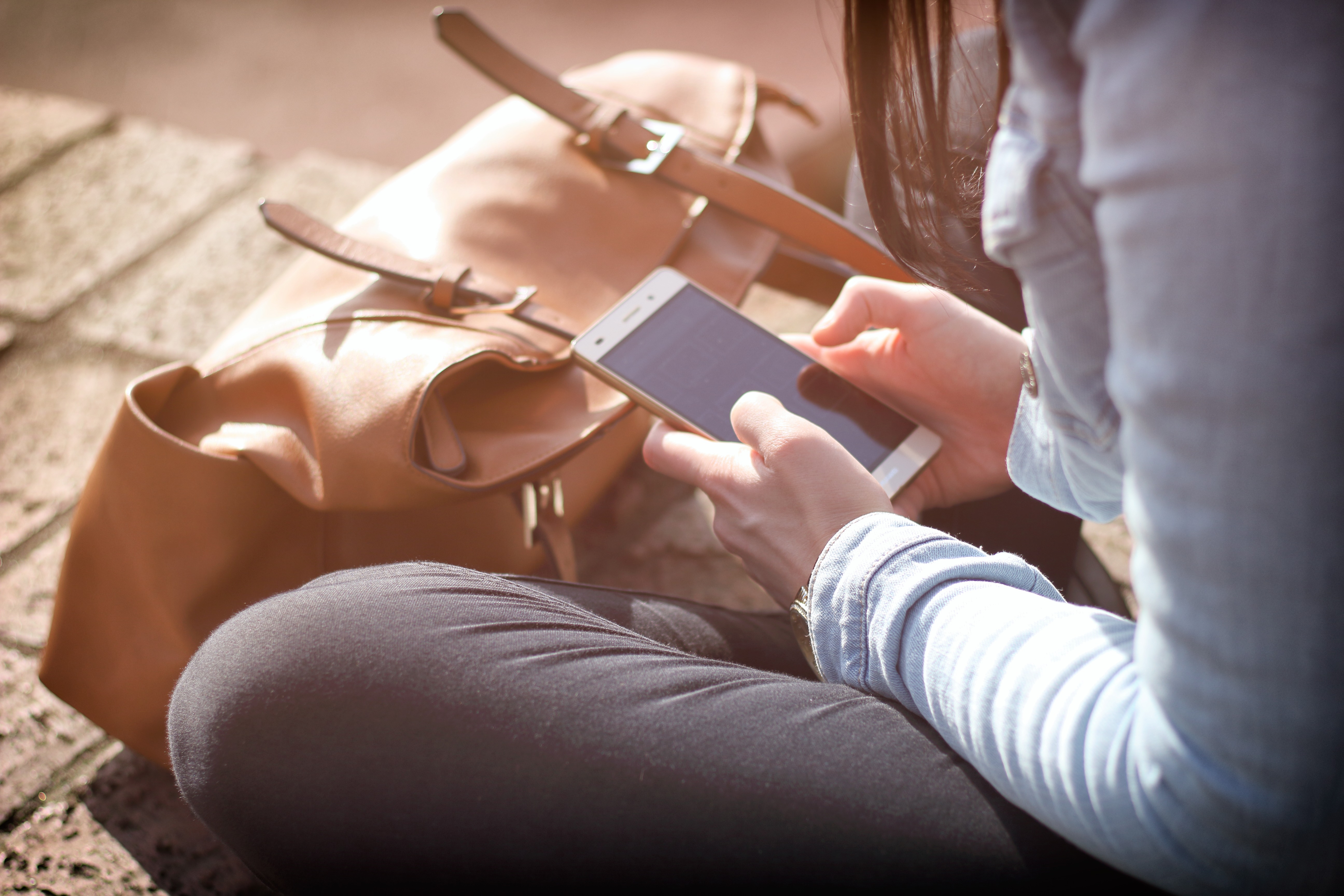 It is impossible to overlook a global digitalization and technification of all areas and fields. Besides, the web is the biggest place of such technological boost. Many of new innovative solutions. can bring fruits in your field if properly applied.
Numerous web and mobile applications, social networks, useful web resources and other software and hardware options can facilitate and promote your business activities. For example, you can use your smartphone to create a sample email to sell a product and share it with any related gadgets and cloud storages. This action does not require to be a genius but a decent technological aptitude is a must have skill.
7. Presentation, Communication and Interpersonal Skills
This category covers skills required to building relationships with prospects. However, before any communication takes place, a potential customer needs to be involved in a dialogue. So, you have to know how to introduce your product via email sample. For this task, presentation skills are required. A simple email sample is a plain and unexciting way of inquiry. Users can receive up to 50 or more emails per day but only your message has to provoke interest. You may find various tips and recommendations on how to compose an alluring text in your email on the web (or try out these 101 sales email templates by Attach.io). However, if you are lucky to have presentational skills, you will find your solution to introduce your offer as bright as possible.
As soon as you hooked a prospect, do not hurry to pull it up. A sharp movement may take it off. Communication is a significant step in convincing a potential customer to consider your offer and take it in good earnest. A decent communicator has to not only talk but also listen and give proper responses to set questions. Clients should realize your desire to assist rather than sell. Building a strong communication channel is a road to success.
Be ready to follow this pattern in relation to all your prospects since an individual approach is always welcomed. The gradual relationship building is not necessary to bring immediate results but this works for a long-term perspective. And the quality of your interrelations defines your future commercial development. Be sure that the best advertising is the recommendation of existing customers. Several proper built relationships with customers can grow in a huge network supplying dozens or even hundreds of those who wish to buy your product/service.
8. Attendance on Customers
It is not actually a skill but a consequence of your work with customers as a seller. For example, you learned how to write an email to sell a product, made a great deal and succeeded. Your activity does not end with the final payment. A customer who bought your product once can buy another product offered by you. Therefore, regular tie with customers is a part of building interrelations. Moreover, it is not necessary to conduct a business dialogue. Adding a shade of personal communication can be more fruitful than a regular and accustomed conversation on a business topic. Show your attendance and earn a decent reputation.
Such approach will let you maintain the current relationships and develop new ones on their basis.
9. Bottom Line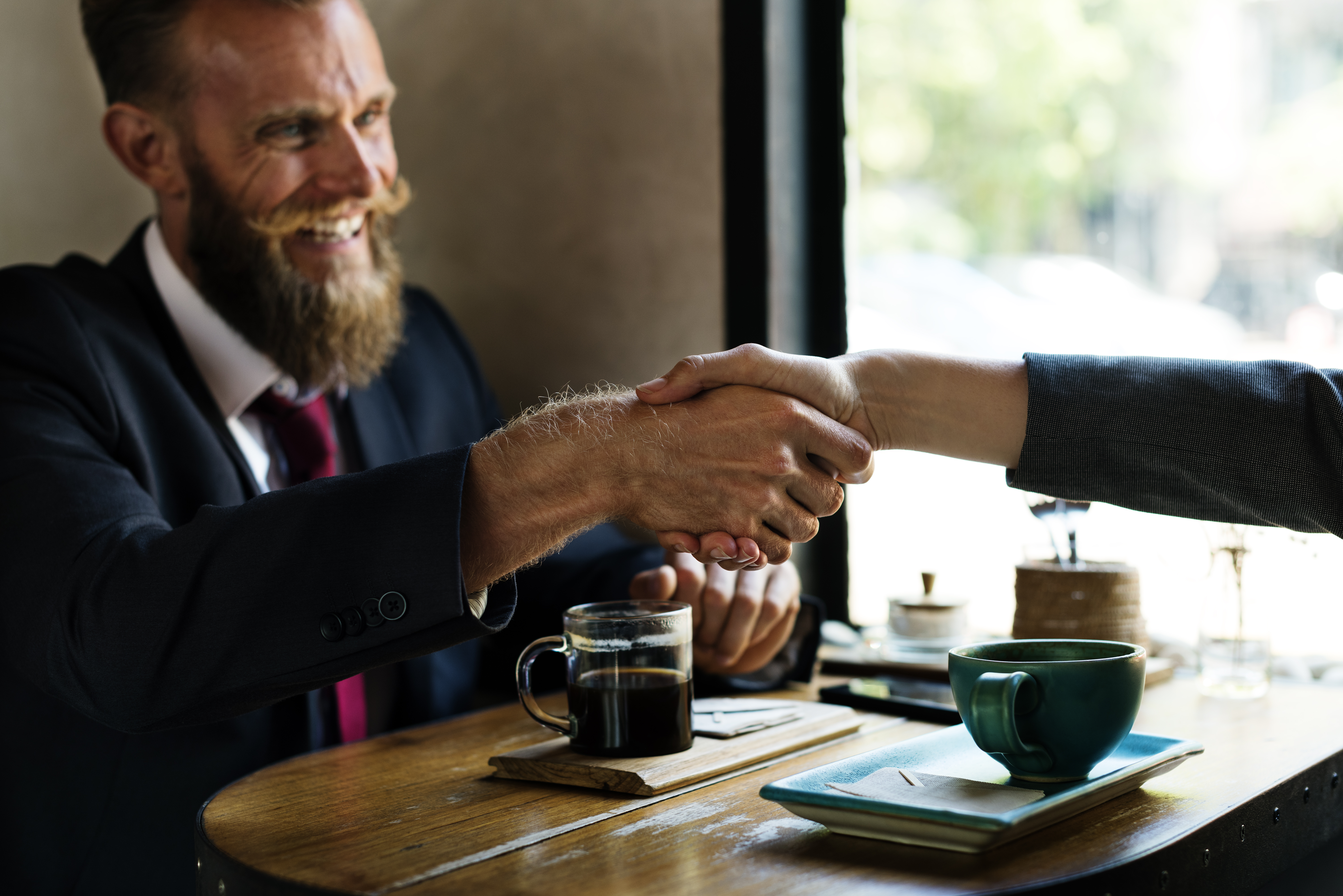 In conclusion, it is essential to mention the final skill or even endeavor of any successful seller. Even if your business is on a roll and the flow of sales is endless, you should realize that developing personal skills is a permanent process. In addition to the skills mentioned, you may require extra knowledge in particular fields associated with your service or merchandise for sale.
Learning foreign languages, reading useful articles and books, developing certain skills and other measures aimed at self-improvement will bring fruit in not only trading but also other areas of commercial activity and personal life. Moreover, the current state of affairs in the world facilitates the multipurpose development of personality.
You have a good grip on the situation. So, be persistent and patient in your undertakings and sharpen the saw.