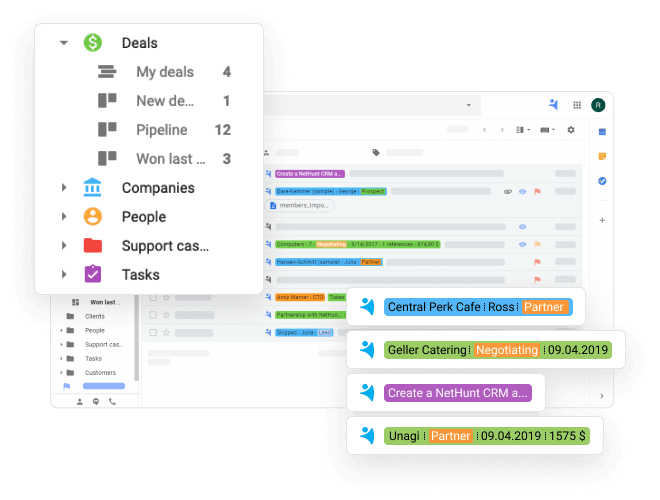 Why do you need sales cycle management?
Sales cycle is a series of repeatable steps that a salesperson or a sales team makes to lead a prospective buyer from the awareness stage to a sale. If viewed from another side of the table, it is a journey that a prospective buyer goes from realizing they have a need for a product to making an actual purchase. This process typically consists of 5-7 steps: prospecting, initiate contact, identify needs, present offer, manage objections, close and sell.
Not only it is important to identify the sales phases, but you should also define key metrics that will help you measure your sales team's performance at each stage of the sales process. Having done so, you will also make it easier to train new sales reps as they will be added to your team and structure your team more effectively.
Sales cycle management software can help your team manage deals on all the sales cycle stages, detect sales opportunities, find out reasons the deals might have been lost, as well as automate some of the daily routine that eats up your sales reps' time.
Last but not least, full life cycle sales tool also help team leaders provide the proper support and training for their team.