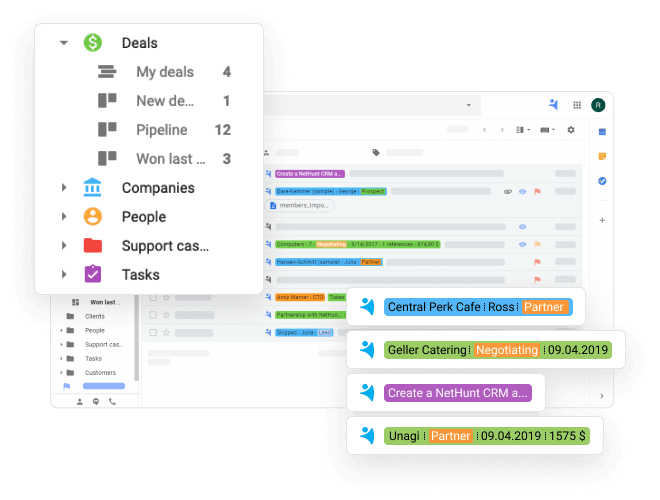 Why do you need a CRM with automation?
Sales automation is a powerful way to improve productivity of your sales team, increase the amount of deals closed, and boost the revenue growth by eliminating time-consuming routine tasks. Sales automation helps to cut down thousands of unnecessary manual work hours and enables your sales reps focus on nurturing client relationships and bringing in more deals.
Sales automation system stores every customer detail available to all the members of your sales team, making it easy and quick to answer the call and pick up where the last conversation with the client left off. If sales automation workflow is set up properly, sales rep can view details like purchase history, reason for their last call, etc. Without having to make customer explain the issue again and again, improve customer service and bring in more leads.
Automation makes sales process faster and enables your sales team to manage their activities in a single system. Sales reps can collect, store, and organize the data, and then access it from any device while working on the go.