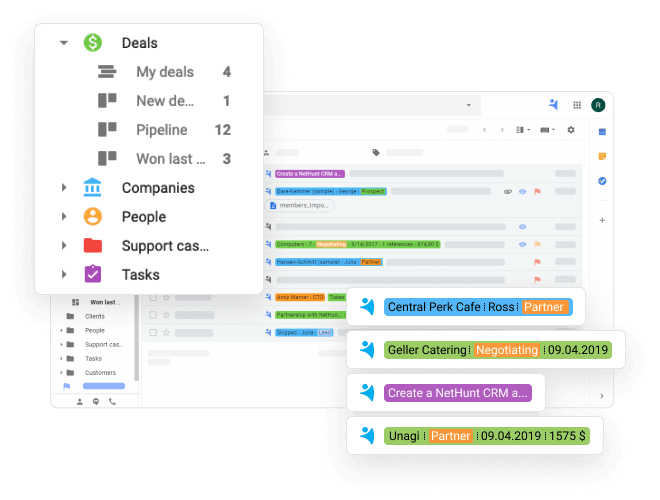 Why do you need a CRM for SaaS?
Technology has changed the way most companies are running their business and approach sales. Сustomers are no longer willing to wait, and a delay in response can give them a reason to approach competitors and quit in the middle of a sales cycle. Adding a CRM to the picture helps SaaS sales teams to effectively oversee their relationships with customers at any point during the buying process.
First of all, a CRM collects and stores all the crucial data in one place, so that you can easily access and connect with a high potential sales prospect in real-time. Every communication detail with the prospect is stored in a CRM to ensure a smooth and productive communication whenever you contact them.
Secondly, CRM can eliminate most of the manual routine work by automating redundant tasks. And on top of that, CRM allows you to even track emails to see if the prospects are reading or ignoring your emails.
Finally, using the best SaaS CRM, you can get actionable SaaS metrics with insightful reports to increase sales and reduce churn rate.