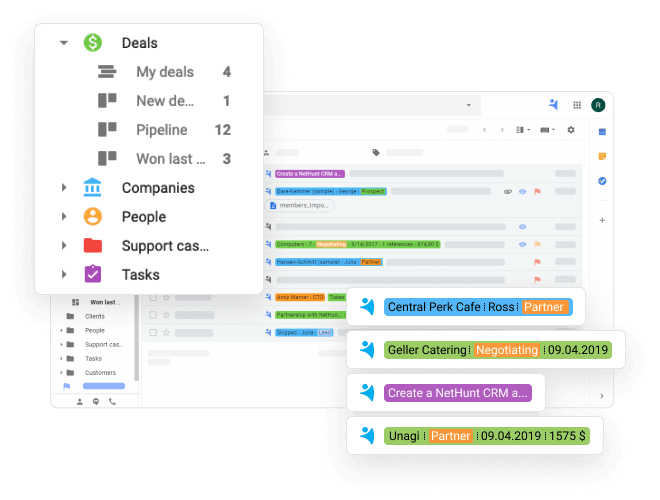 What does CRM stand for in real estate?
First of all, CRM helps real estate agents improve and personalize their communication with clients, and at the same time efficiently and productively manage their businesses without wasting time.
CRM works as a real estate contact management tool that helps manage both contacts and relationships. It is also designed to allow agents manage their real estate business from one platform regardless of whether they're in or out of the office. The features that are generally included in a CRM for Real Estate are leads and contacts management, bulk email campaigns, documents and contracts upload to client profiles, calendar integration, etc.
CRM as a real estate contact manager can be valuable to both start-up agents and seasoned professionals, since it has the ability to help organize and grow their businesses while saving their time. This, in turn, results in better client communications, improved lead generation, and a more productive business. And as tempting as manual real estate agent database management can be, working and communicating with clients efficiently requires time, focus and help that can be brought by a CRM tool.