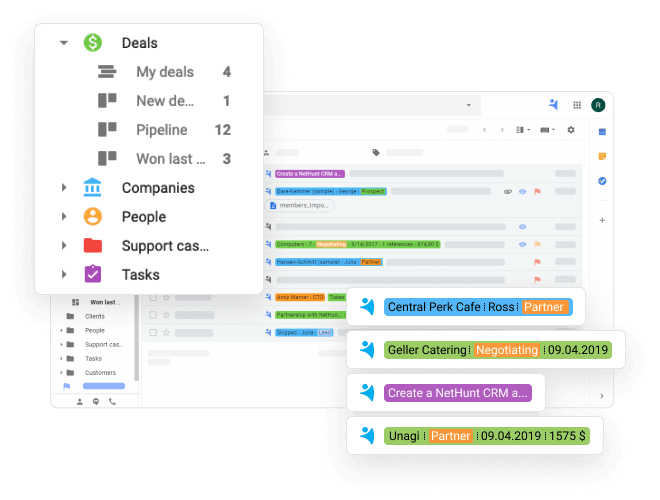 Why do you need a CRM for attorneys?
While many law firms don't use any type of CRMs since they're primarily built for B2B sales teams, there are still ways that law firms can benefit tremendously from utilizing a CRM. First off all, a much better relationship management, which is the very purpose of any CRM software. Growing a law firm can be and in most cases is all about building strong client relationships, and this is where a CRM comes at handy, as it includes features to help manage and nurture relationships with all the firm's prospects and clients: contacts database, leads management, notes, tasks, and follow-ups, reports and email campaigns.
Secondly, a good CRM solution always provides robust reporting and analysis tools built in it. Important metrics like client acquisition costs, client lifetime value, conversion rates, average matter values, etc. can be set and monitored whenever needed.
And finally, using a CRM can help law firms bring in more business and improve their operations, providing clients with lower prices and higher value from their legal services. By adding notes and setting follow-ups, law firms convert leads into clients not letting people slip through the cracks just because they don't hire the firm right away.