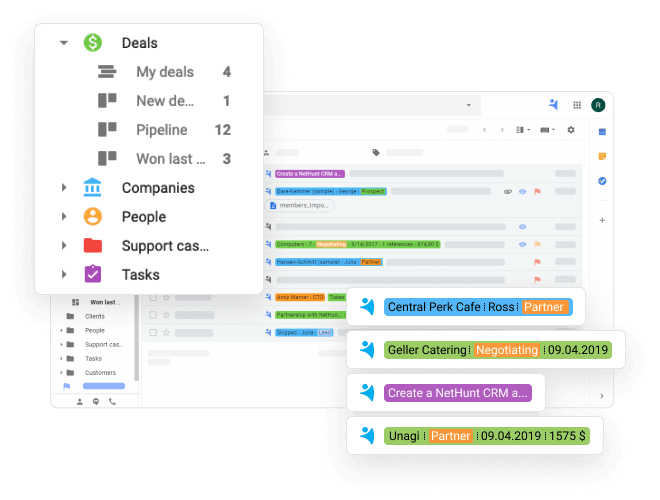 Why Would Your Building Company Need CRM?
NetHunt CRM is a system for all-around business management. It contains tools for managing sales, projects, tasks, finances, reports, and calculations all in one place.
Integrating a NetHunt CRM, you get convenient access to the history of all conversations concerning construction objects and documentation. Moreover, you get an optimal environment for planning, controlling incomes and expenses, building terms and deadlines, inventory, etc. Our CRM collects all events related to a certain construction object in a single environment and gains fast access to the history of interaction with contractors, clients, and suppliers.
With a building business-focused CRM, you will always stay updated as to all project expenses and material expenditures on every stage of building. You will also be able to control the project viability.