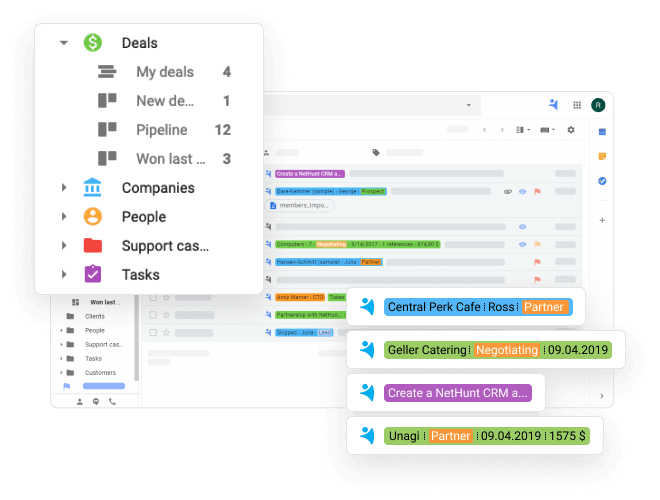 Why Would You Need an Accounting CRM?
When you're working with dozens or hundreds of clients, managing and coordinating all the financial flows at once becomes quite difficult. CRM solutions are there to help you achieve that much desired, close focus on the customer.
NetHunt CRM is custom configured to fit the accounting department needs, providing extensive capabilities for managing the database of clients, products, orders, deals, etc. All deal-making processes and calculations are bound to the accounting module. This means that in the client card, dates, sums of money, and details of the deal are fixed automatically. Returning to this info, you will be able to prepare all necessary documents in one click.
Using standard document templates created manually or featured in the system, company employees can promptly form document packages.
The accounting software makes numerous calculations automated. Thus, NetHunt CRM allows you to decrease the time needed to pay bills and process client submissions. This lowers the workload of the staff and boosts their overall efficiency.
Last but not least, with one of the best CRM for accountants from NetHunt, you'll gain confidence in the preciseness of all calculations, excluding any human factor-caused errors.