How to Use Pinterest to Sell On Etsy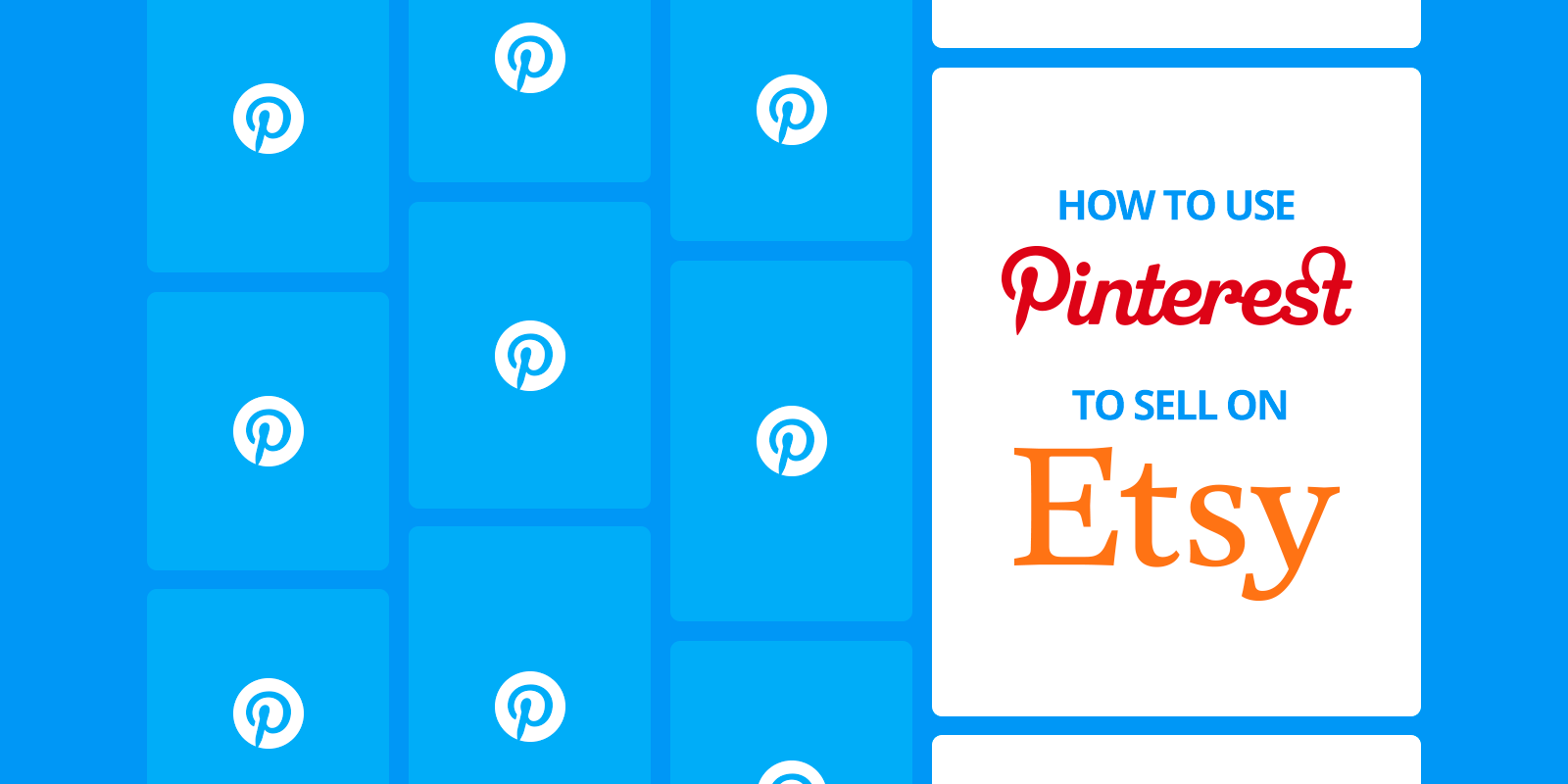 At present time, the largest share of sales accrues for online trading. Such activities as promotion, advertising, searching for customers, and actually selling can be done without leaving your apartment. Multiple websites offer their services to organize the entire sales process and gain profit. The most famous ones are Etsy and eBay. However, the second one is much more popular among retailers while artisans choose the first one.
Being a prosperous seller calls for much toil. It is not enough to create magnificent pieces of art or miscellaneous handicraft products. Making them sold is another essential skill.
Table of contents
1. Why Choose Etsy?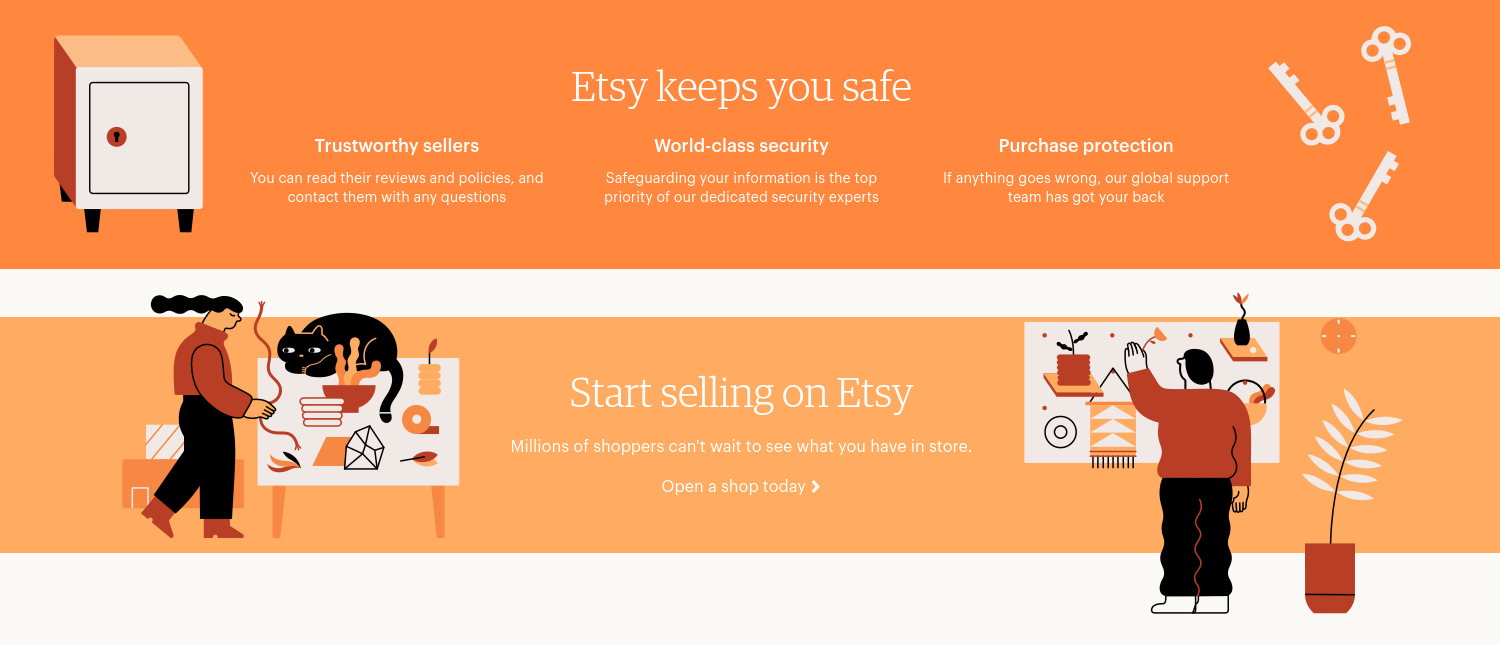 Among numerous advantages provided by Etsy, the main peculiarity is the possibility to create and promote your Etsy shop. It is a rather convenient way to make sales. Besides, having a shop adds more confidence to customers. This online trading platform covers thousands of sellers and artisans from different countries. Convenient tools aimed at sales optimization can explain its popularity. Using keywords in title and description of a listing is one of the ways to promote your Etsy shop. Moreover, the website offers analytical tools to have a finger on the pulse.
It would call for another article to describe all the possibilities offered by Etsy. Besides, on the web, figures can say much more than words. For its almost 10-years history, the number of members has exceeded 54 million. A bit less than a half of members are represented by the shoppers from more than 80 countries.
2. Promoting My Etsy Shop
In the meantime, tools provided by Etsy will not be enough to scale sales since some web users prefer other places to spend time online. Besides, a good seller has to not only find a customer but also interest and persuade him or her to make a purchase. So, if you ask about the best place for promoting my Etsy shop, the answer will be obvious – social networks.
Figures are uncompromising here either. Users spend more than 70% of the time by chatting, reading news, browsing photos, clicking the "like" buttons and the rest related actions in the social networks. So, isn't it a good idea to get into the thick of online communication and start promoting your Etsy shop in the place with a tremendous flow of users?
3. Interest and Pin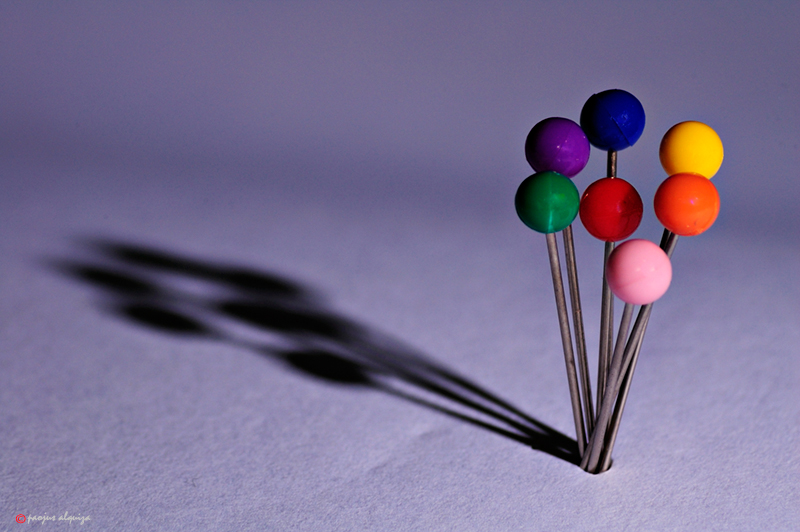 I'm sure that 80 or even 90 per cent of the readers would skip this paragraph since they are already familiar with the website titled Pinterest. However, we are concerned about any reader and ready to introduce this web service and answer the questions about how to use Pinterest for Etsy.
The core idea of the website is communication via visual content. It sounds familiar, doesn't it? I suppose that in the 21st century, all web users are familiar with Instagram. So, both these platforms have one similarity – visual content as a way of communication. But let's return to the main character of the present article.
Pinterest is a platform for posting and sharing video and visual content. Publications are called pins. Pins can be placed on the boards thus creating a kind of a showcase. Unlike Instagram users, the members of Pinterest are not interested in creating content but mostly sharing it. This feature will encourage you to choose this place for promoting your Etsy shop.
4. Etsy on Pinterest
Being an owner of an Etsy shop means to go in for sales. It is obvious that the better the sales are the happier the owner is. However, if you think that posting listings and writing attractive descriptions is enough, you do need to reconsider your business approach.
The first thing you need to remember is a necessity to promote your Etsy shop on a regular basis. You might be a superb artisan or any other professional in your area but customers need to become familiar with your work. In other words, you need advertising. Now we get closer to the benefits of collaboration between Etsy and Pinterest.
5. How to Use Pinterest for Etsy
The following part will help you understand the Etsy Pinterest marketing and take advantage of benefits offered by this social platform. Let's start from the very beginning to review each step of your activity on Pinterest.
6. Registration of Business
It is not a secret that most people of art reject the business related activity. However, using Pinterest for Etsy shop promotion can uncover new perspectives for both your professional and personal communication. Membership in this social network can be personal or business. The latter option is a prerequisite for the shoppers from Etsy on Pinterest. The registration procedure is simple and not time-consuming. Moreover, having the business account grants an access to numerous opportunities for advertising and promoting your items.
7. Etsy Pinterest Marketing Strategy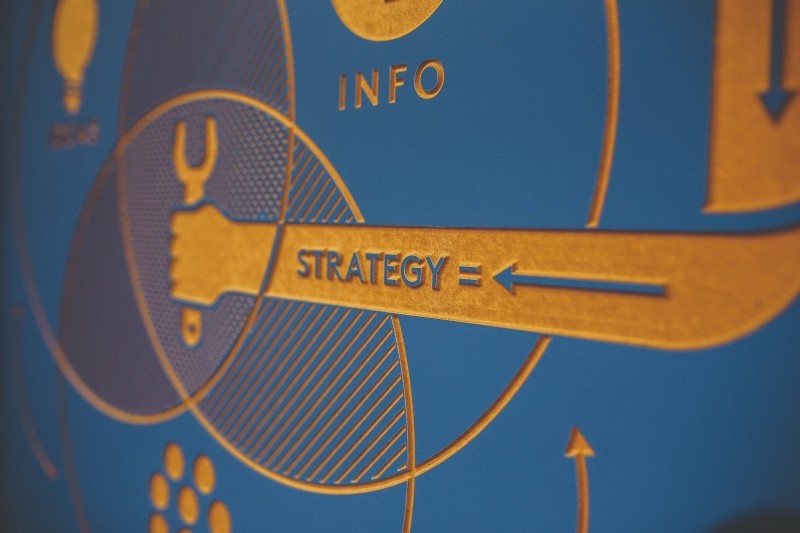 The website is a platform for promoting your content rather than creating a brand. Regular users come here to have a good time online and enjoy the shareable content. Shoppers or sellers have another goal - to conquer audience and introduce their products. Based on these two statements you need to form an Etsy Pinterest marketing strategy, which envisages a necessity to become a part of this virtual society and succeed as a seller.
8. Circulating in the Society
Your major goal at each visit to the website is to get the community interested in your works or products. However, a concentration solely on your needs is a wrong way of increasing the number of followers. It means that repinning is an essential part of your successful activity on Pinterest. For example, if you are involved in selling handmade toys, making repins of other artisans and related publications is a right direction.
9. Active Pinning
Users like fresh content so do not deny them this pleasure. Several pins a day will be enough and won't make you an annoying member. Besides, the content for pinning must be diversified. Combine your purposes of using Pinterest for Etsy with the personal pins. Show a part of your life to the audience and increase their confidence in you as a person rather than a seller.
Those who neglect the community and focus on distribution of their own content are usually ignored by the majority of users. Do not establish your rules since you are a guest here. If you want to succeed, start by making new friends. Several repins will invest in your successful marketing campaign.
Gradually enhance the pins related to your content but do not forget to dilute it with the other user's pins. Remember, an active user has more chances to grab the attention.
10. Cool Boards – Cool Shop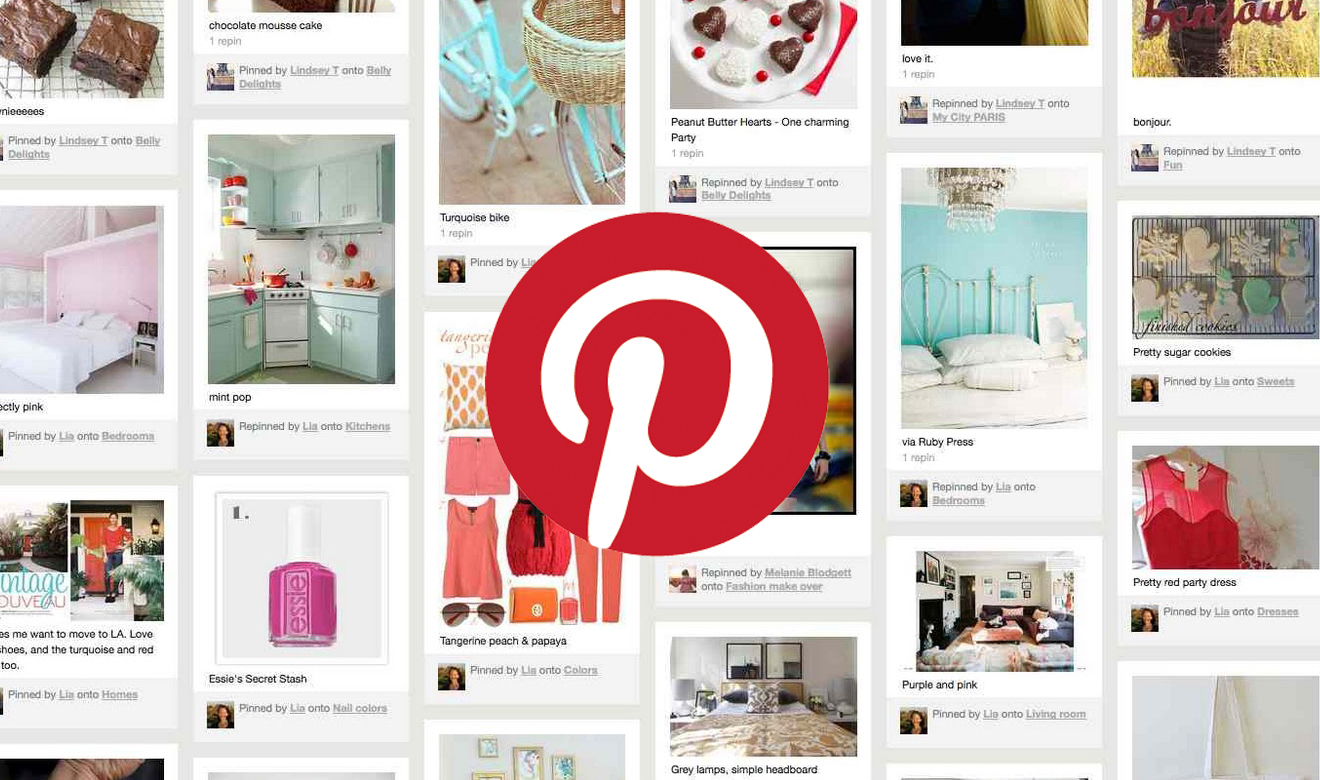 As soon as you get a hand in this social community, you need to prepare a proper introduction of your shop. For this purpose, Pinterest offers such tool called a "board". In simple words, it is a showcase for your pins. It is advised to categorize each board to make them alluring and interesting. Choose the best cover pin for the board so nobody could take the eyes from it. If your board becomes a success, be prepared for the serious flow of new visitors.
11. It Is All About Pictures
Etsy and Pinterest have one similar feature (or advice) for their users. It refers to content and its quality. Using Etsy, you need to care about the quality of your content to attract customers. Using Pinterest, you communicate via content. In both cases, offering a pleasant and alluring content namely pictures and videos is a prerequisite for a successful activity. Would you agree that an artless picture is not as interesting as a sophisticated one? Keep in mind this point and think twice before making your next pin.
12. Follow the Pinners Trends
It is not necessary to achieve thousands of repins for your item. This is not your target. As you recall, this article explains how to promote Etsy shop on Pinterest rather than how to become a prominent user. So, in addition to making your pins, you should repin the most topical and sought-after content that would bring the audience to your board. Hunt for visitors rather than fame.
13. Constant Pinning
It is recommended to make a schedule for pinning. Since you need to find the ways to promote your Etsy shop, your activity on this website should be exceptionally business-related. It is encouraged if you are involved in communication and making new friends.
However, your main goal is to succeed in sales optimization and business promotion. Make a practice of pinning six or seven times every day. Naturally, you will have to sleep and wake up with a camera in your hands but it will bring fruits.
14. Is It Worth It?
As soon as you become a part of this community, there is no turning back. Seriously, this social network is a great solution for optimizing your sales. Communication within the society will not take more time than you spend on Instagram or Twitter. Besides, you can meet new friends and strike up the acquaintances.
15. Bottom Line
The aim of the article was to teach you how to promote Etsy shop on Pinterest. Naturally, you may find multiple miscellaneous recommendations and tips. However, the information above will be a decent foundation for your activities within the mentioned social network. Put the knowledge into practice and expand your business horizons.