Get your tasks done faster
with automated workflows...

much faster!
CRM automation levels up marketing email campaigns, empowers sales teams to sell more, and gives customer service reps the tools they need.
Here's what some of NetHunt users do
with
CRM automation

…

… what are you going to use it for?
| CRM automation |
1.

Automate inbound lead generation

When a potential customer visits your site and fills out a form, NetHunt CRM can immediately scrape all that data and plonk a new record in your CRM… ready for action!

Automatically add to your CRM information like first name and last name, email, company, phone, as well as landing page, referrer page, newsletter subscription status, and more!
| CRM automation |
2.

Nurture new leads

Automated lead nurturing is about to save your bacon. NetHunt CRM can send out scheduled email campaigns from the very start of their buying journey, to the very end.

Use it to send newsletters to your blog subscribers, educate leads who are trialing your product, communicate with your current users and upsell to your customers. Be creative! :)



| CRM automation |
3.

Automatically log all customer interactions

NetHunt CRM logs every single interaction a lead or customer has with your business, keeping contact records up-to-date in real-time. Emails, calls, meetings, files, chats — everything is stored in NetHunt. Context is key.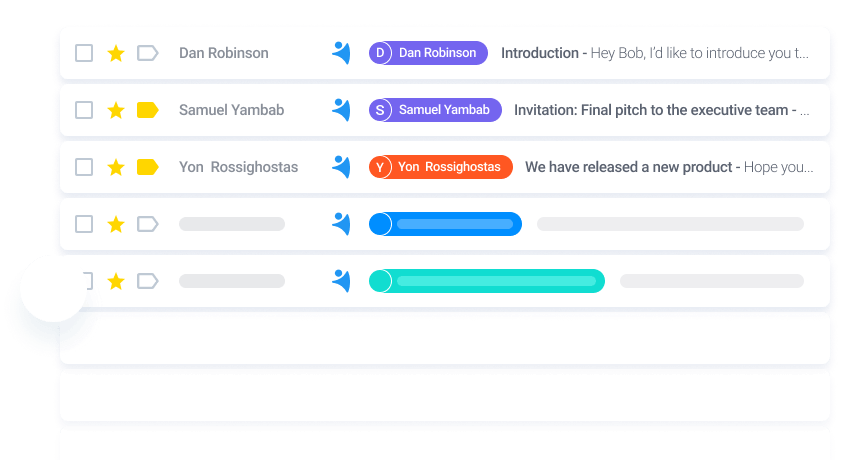 | CRM automation |
4.

Automatically update deals and assign tasks

Get on top of all those deals in your pipeline. NetHunt automatically updates deal records whenever a lead or customer shows sign of activity and assigns new tasks to your team whenever an action is required.



| CRM automation |
5.

Keep the sales team on the ball

NetHunt CRM automation can notify your team or manager via Slack or email, whenever anything notable happens with a customer or deal.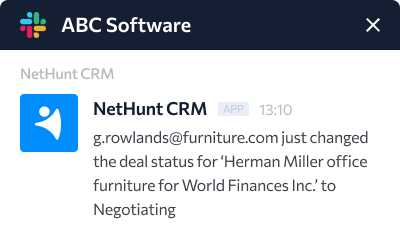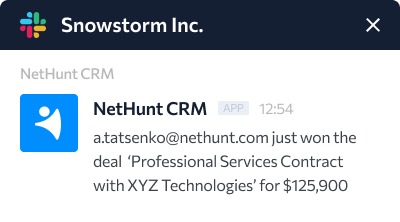 | CRM automation |
6.

Personalize email sequences

NetHunt CRM data works effortlessly with email campaigns at the click of a button. Fully-personalised email sequences take lead engagement to whole new levels.

Add any kind of personalization from first and last name to their birth date and purchase history

Read more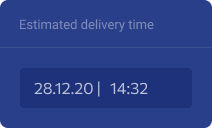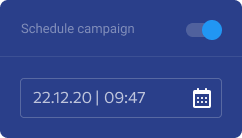 | CRM automation |
7.

Automate data entry

NetHunt CRM saves oodles of time, giving salespeople back the 17% of each day they spend on data entry. Automatically add relevant details to contact's profile when creating it from emails, LinkedIn, Intercom conversations or Facebook chats.

The possibilities are
endless
Get in touch for a free demo, we'll show you the ins and outs of business automation.
Pick the time